Aluminum fascia refers to a type of fascia board made from aluminum coil or strip. Fascia is the horizontal board that runs along the edge of a roofline, covering the ends of the rafters and providing a finished appearance.


Functions
The primary function of fascia is to protect the roof structure by covering the ends of rafters and providing integrity to the roofline. They also provide support for the installation of other exterior elements such as cantilevers and gutters.
Eave Protection Function
Aluminum eave protection panels are panels that are installed below the eaves of a building to protect the roof structure and cover the ends of rafters. It helps direct water from the roof to the drainage system and prevents water from penetrating into the interior of the building. Different widths and appearances can be selected according to architectural style and personal preference.
Protection
The primary purpose of aluminum fascia is to protect the exposed edges of the roof structure from moisture, weather elements, and pests. It helps prevent water infiltration and potential damage to the underlying roof components.
Ventilation
Some aluminum fascia systems offer ventilation options to promote airflow in the attic space. These vented fascia panels help prevent moisture buildup and promote a healthier roof environment.
Aesthetics
Aluminum fascia provides a clean and finished look to the roofline. It is available in various colors and finishes, allowing homeowners to match or complement their siding, trim, or overall exterior design.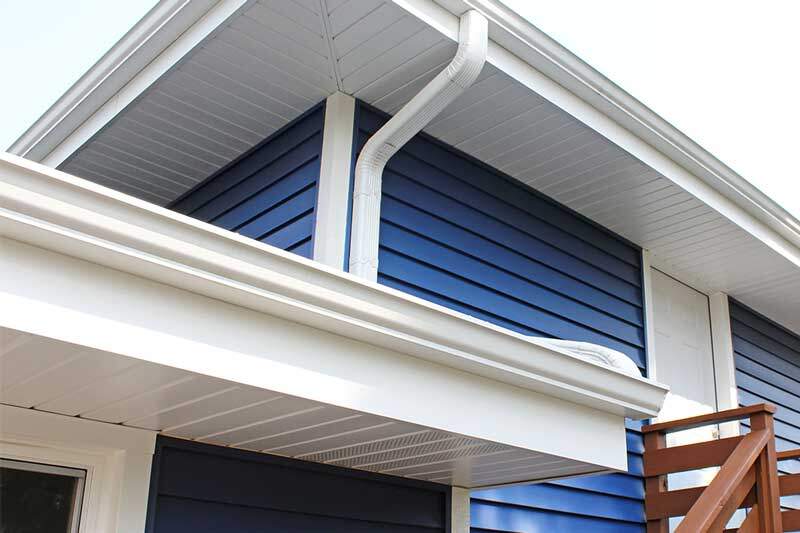 Material Composition
Aluminum fascia is made of lightweight, corrosion-resistant aluminum for durability and corrosion resistance.
Material
Aluminum fascia is made from aluminum, which is a lightweight and durable material. Aluminum is resistant to rust, rot, and insect damage, making it a popular choice for exterior applications.
Yongsheng Aluminum Coil/Strip
Aluminum fascia can be customized to fit the specific dimensions and requirements of the roofline. It can be cut and shaped on-site or ordered in pre-formed lengths for easier installation.
The specifications and features of aluminum fascia may vary depending on the manufacturer and the specific product. When choosing aluminum fascia, it is advisable to consult a professional to ensure that they fit your roof structure and needs.
Alloy model: 1050、1060、1070、1100、3003、3004、5005、5052、5083、6061、8011
Temper: O~H112 etc.
Thickness: 0.1 mm-6.5 mm
Width: 3mm-2600mm
Surface Treatment: Mill finish, coated, powder coated, anodized, polished mirror, embossed aluminum etc.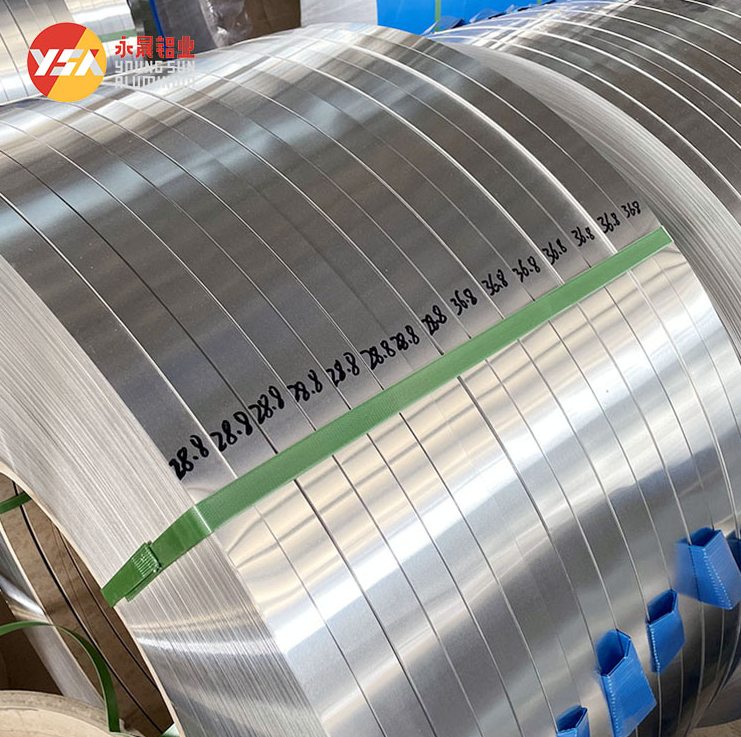 Aluminum Coil:
Alloy model: 1050、1060、1070、1100、3003、3004、3005、3104、3105、5005、5052、5083、5182、5454、5754、6061、6063、6082、8011
Temper: F, O~H112
Thickness: 0.006 mm-8.0 mm
Width: 3mm-2600mm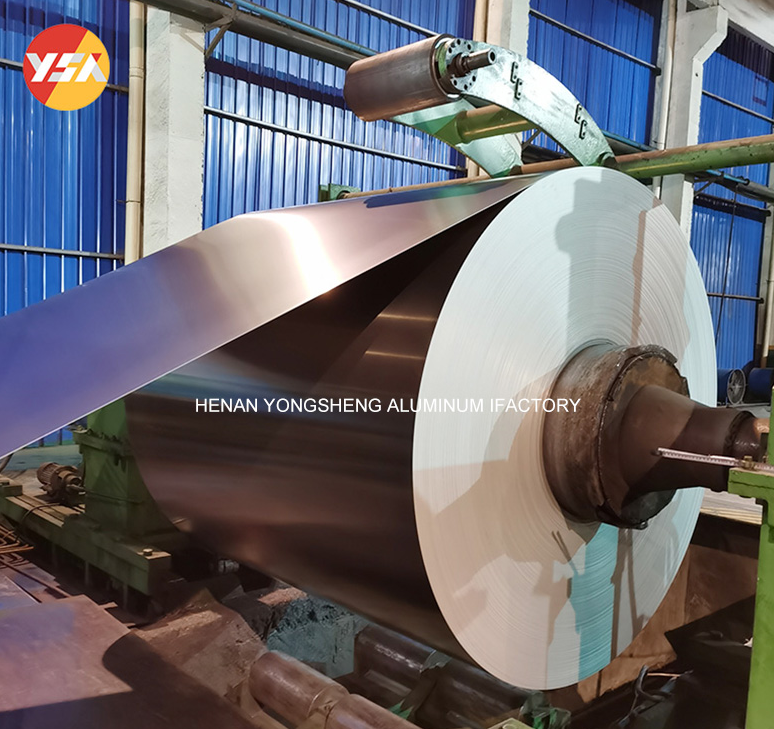 Packaging: Seaworthy wooden pallet, wooden case, aluminum plate case.
Henan Yongsheng Aluminum Co., Ltd. is located in the industrial cluster of Gongyi City, Henan Province. Our factory focuses on the production and development of aluminum products such as aluminum sheet/coil, aluminum foil, aluminum strip, color-coated aluminum sheet/coil, aluminum circle, embossed aluminum, aluminum checker plate, mirror aluminum plate, anti-skid aluminum plate and so on.
The factory covers an area of 10,000 square meters and has 276 employees. All our products are independently produced to provide you with excellent service with fast delivery, high quality assurance, factory prices and professional customer service staff. You are welcome to visit the factory and look forward to establishing a long-term good business relationship with you.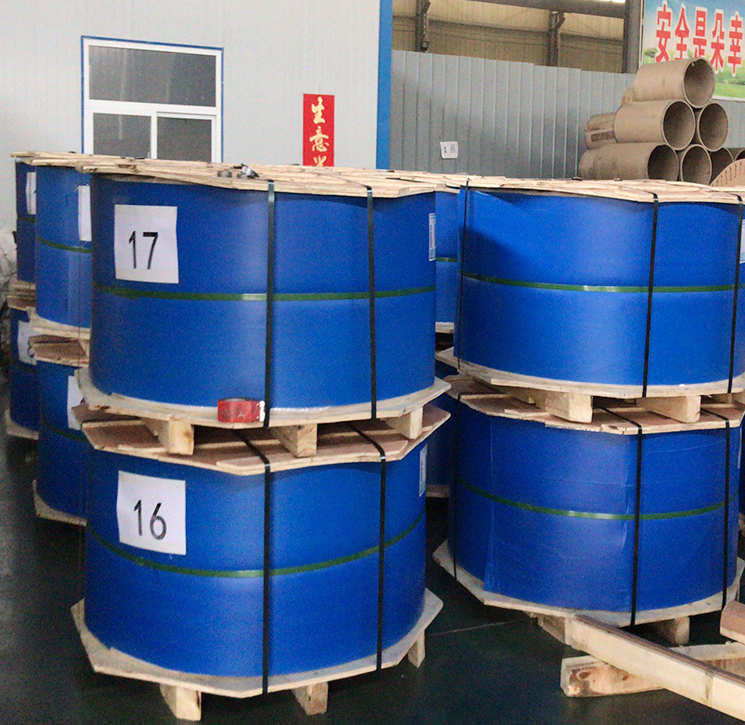 Advantages
Low Maintenance
Aluminum fascia requires minimal maintenance. It does not need to be painted or stained regularly, unlike wood fascia. It is resistant to fading, peeling, and cracking, which reduces the need for ongoing upkeep.
Longevity
Aluminum fascia is known for its durability and longevity. It withstands exposure to the elements without warping, cracking, or deteriorating over time. This makes it a reliable choice for long-term roof protection.
Durability
Aluminum fascia have excellent durability. The aluminum material itself is not susceptible to corrosion, decay, or insect attack, so it can be used for long periods of time in a variety of climates.
Lightweight
Aluminum fascia is a lightweight material that is relatively simple to install. Its lightweight nature reduces the load on the eave structure and makes it more stable.
Fade Resistant
Aluminum fascia have excellent weathering properties and are not prone to fading or deformation. Even after years of exposure to strong sunlight, it still maintains its original appearance and color.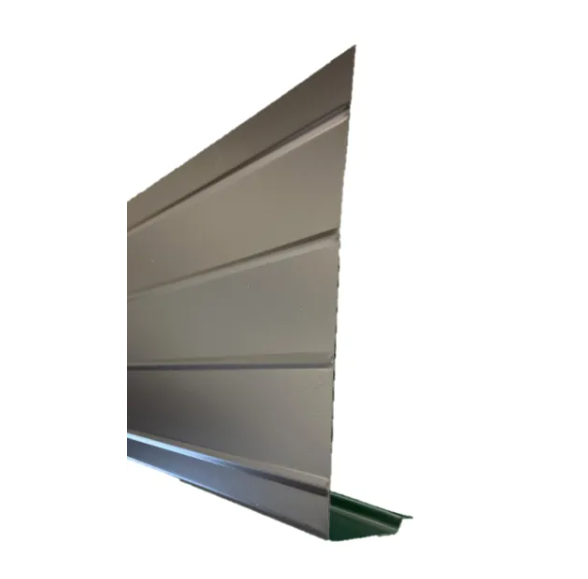 Appearance Options
Aluminum fascia panels can be customized to suit individual preferences and architectural appearances. It is available in a variety of colors, surface textures and trim options to match the overall style of the building.
Low Maintenance
Aluminum fascia requires less maintenance than wood fascia. It does not require regular painting or varnishing and is resistant to fading, peeling and cracking, requiring only regular cleaning to maintain its appearance and performance.
Fire Resistance
Aluminum fascia have good fire resistance and are not easily combustible, providing additional protection against building fires.
Reliability
Due to its durability and corrosion resistance, aluminum fascia is able to protect the roof structure for a long period of time, reducing the frequency of repairs and replacements.
Recyclability
Aluminum fascia is a recyclable material that can be recycled and reused at the end of its useful life, reducing waste of resources and environmental impact.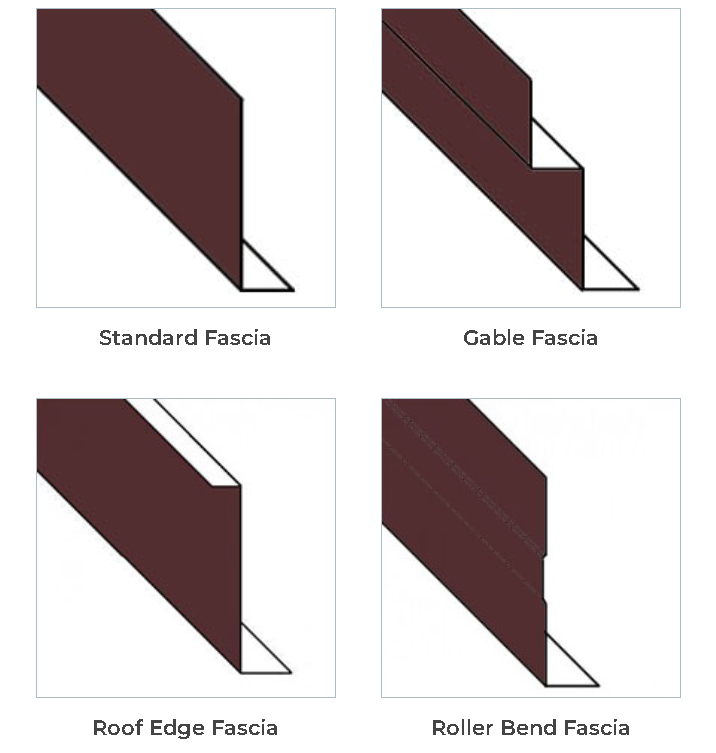 Installation
Fascia is installed horizontally on the edge of the roof gable directly below the gutter.
Installation: Fascia are usually installed by fastening them to the end of rafters. Some fascia also has drip edges to prevent water from penetrating behind the fascia.
Aluminum fascia is typically installed using nails or screws, attaching it to the ends of the rafters or roof trusses. It is important to ensure proper installation to secure the fascia and maintain its integrity. During installation, you need to ensure the correct fixings are in place to ensure the stability and durability of the fascia boards.
To summarize, aluminum gutters are primarily used to collect and drain roof precipitation, while aluminum fascia provide a complete look to the roof and protect the roof structure. They serve as an important part of an exterior system that is both functional and aesthetically pleasing.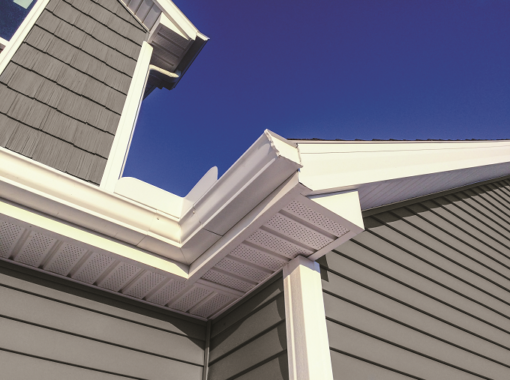 FAQ: Differences Between Aluminum Fascia, Soffit, Siding, Gutter
Material:
The materials for aluminum fascia, soffit, siding, gutter is 3005 or 3105 alloy high quality aluminum coil with color coating on one side or both sides.
The thickness of aluminum coil for gutter and fascia is normally 0.68mm, 0.81mm,
and for siding and soffit is usually 0.48mm.
Aluminum Fascia:
Fascia is the vertical finishing edge that is installed along the roofline where the roof meets the outer walls of a building. It serves both functional and aesthetic purposes. Aluminum fascia provides a clean and finished look to the roofline, while also protecting the underlying wooden fascia board from weather damage. It helps to direct water away from the roof and into the gutters.
Aluminum Soffit:
Soffit is the material installed on the underside of the eaves or overhanging section of the roof. It closes the gap between the roofline and the side of the building, providing ventilation and protecting the rafters from moisture and pests. Aluminum soffit is durable, low-maintenance, and helps to promote airflow in the attic, preventing the buildup of excess heat and moisture.
Aluminum Siding:
Aluminum siding is a type of exterior cladding material that is installed on the walls of a building. It provides protection against the elements, enhances the appearance of the structure, and can help with insulation. Aluminum siding is lightweight, resistant to rust and corrosion, and requires minimal maintenance. It comes in various styles and finishes, offering versatility in design choices.
Aluminum Gutter:
Gutters are troughs or channels installed along the roof edges to collect rainwater and direct it away from the building's foundation. Aluminum gutters are popular due to their lightweight nature, durability, and resistance to rust and corrosion. They effectively channel rainwater away from the roof, preventing water damage to the walls, foundation, and landscaping around the building. Aluminum gutters come in different shapes and sizes to accommodate various rainfall volumes.
To sum up aluminum fascia is installed at the roofline to protect the underlying fascia board and direct water into the gutters. Aluminum soffit is installed under the eaves to provide ventilation and protect the rafters. Aluminum siding is used as an exterior cladding material for the walls, offering protection and enhancing the building's appearance. Aluminum gutters collect and channel rainwater away from the roof and foundation. Each component plays a distinct role in maintaining the integrity and aesthetics of a building.