Aluminum car trailer has gained significant popularity in the automotive and transportation industry due to their numerous advantages over traditional steel trailers.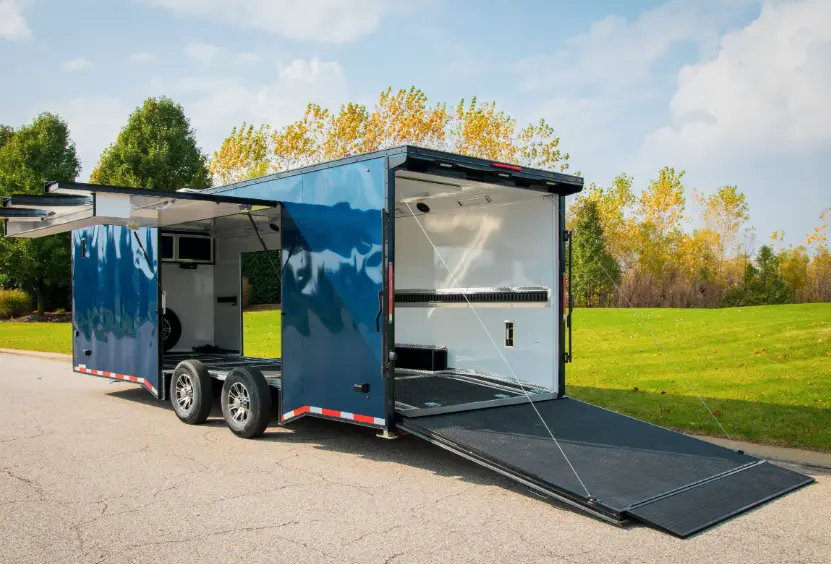 Sheets for Aluminum Car Trailers
Main Frame
Aluminum sheets are commonly used in the construction of the main frame of aluminum car trailer. The sheets are typically cut and formed into structural components, such as beams and cross members, that provide strength and support to the trailer.
Aluminum's high strength-to-weight ratio makes it an ideal choice for the main frame, as it contributes to the trailer's overall durability while keeping its weight low for improved towing performance.
Flooring and Decking
Aluminum sheets are utilized for the flooring and decking of car trailers. The sheets are often installed as a solid platform or in a plank-like configuration to provide a sturdy and durable surface for the vehicles being transported.
Aluminum's corrosion resistance ensures that the trailer's flooring remains intact even when exposed to moisture, road debris, or other environmental factors. The sheets may have textured or non-slip surfaces to enhance traction and prevent slipping during loading and unloading.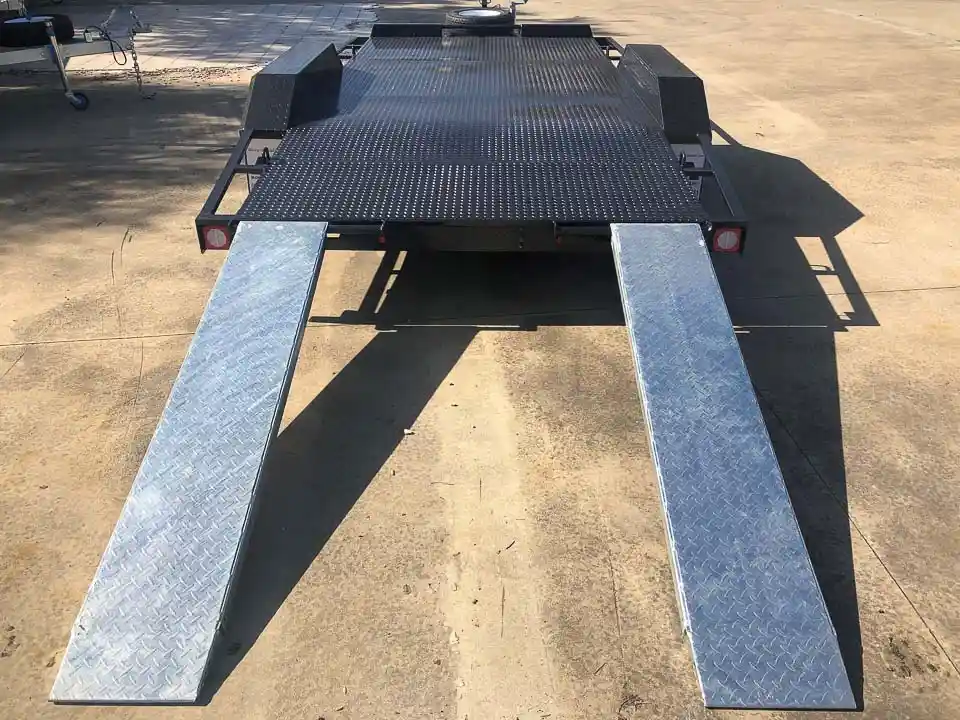 Sides and Walls
Aluminum sheets play a crucial role in forming the sides and walls of aluminum car trailers. They are cut, shaped, and installed to create the enclosed structure of the trailer, providing protection and security for the vehicles being transported.
Aluminum's lightweight nature allows for increased payload capacity while maintaining structural integrity. The sheets may be riveted, welded, or bonded to the frame to ensure proper attachment and stability.
Roofing and Panels
 Aluminum coils or sheets are used for the roofing and panels of car trailers. The sheets are formed and installed as a protective cover over the trailer, shielding the vehicles from weather elements such as rain, snow, and sunlight.
Aluminum's corrosion resistance ensures long-lasting performance and prevents rust formation on the trailer's roof and panels. The sheets may be designed with an aerodynamic profile to reduce wind resistance and improve fuel efficiency during transportation.
Aluminum sheets find various applications in car trailers, including main frame construction, flooring and decking, sides and walls, as well as roofing and panels. Their lightweight nature, high strength, corrosion resistance, and durability make them an ideal choice for these critical components, enhancing the performance, efficiency, and longevity of car trailers.
How to Select the Right Aluminum Sheets for Car Trailers?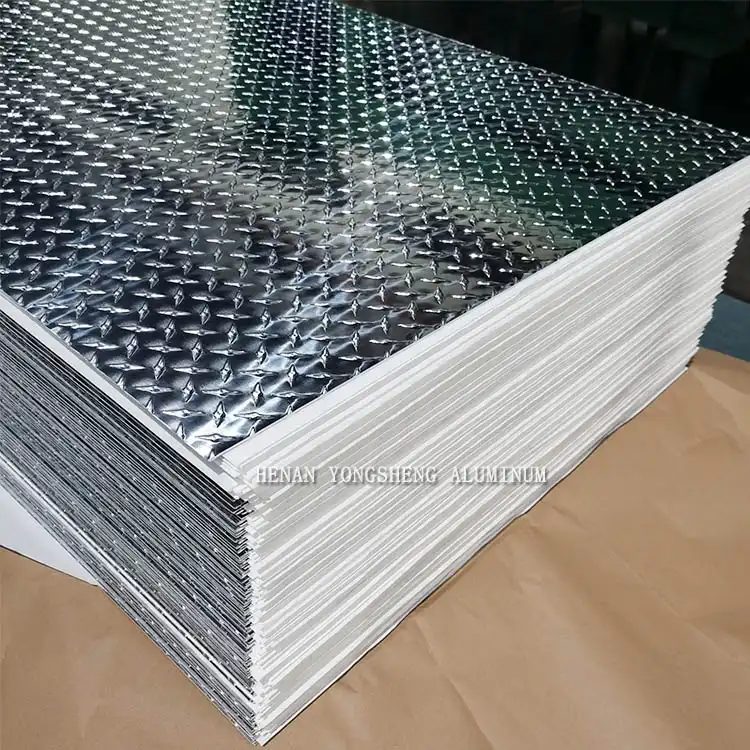 Thickness and gauge:
Thickness: Common aluminum plate thickness options are 0.08″ (2 mm), 0.1″ (2.5 mm), 0.125″ (3.2 mm), and 0.25″ (6 mm). These thicknesses can be customized to meet the requirements of the trailer to meet the required strength and load capacity.
Width: The width of the aluminum sheet is usually between 48 inches (1219 mm) and 72 inches (1829 mm). These width ranges can be adapted to different types and sizes of trailers.
Length: The length of the aluminum plate can also be customized according to the project needs. Common lengths range from 96 inches (2438 mm) to 240 inches (6096 mm). The longer aluminum plate length can be used to make larger trailers.
You need to consider the structural design of the trailer, the load requirements, the weight limits, and the required strength and durability, and you need to choose the appropriate aluminum plate size according to the specific design and requirements of the trailer. The best practice is to contact the trailer manufacturer or supplier for custom sizing options for your specific trailer project. This ensures that the selected aluminum sheet size meets the requirements of the trailer and meets its performance and load capacity needs.
Yongsheng embossed sheets/coils for aluminum car trailers:
| | |
| --- | --- |
| Specification | Embossed Aluminum Sheet/Coil |
| Alloy | 1000, 3000, 5000, 6000, 8000 Series |
| Temper | O-H112 |
| Thickness | 0.13 mm-6.5 mm (According to customer requirements) |
| Width | 3 mm-1600 mm (According to customer requirements) |
| Length | As customer's requirement |
| Application | Construction, Flooring, Refrigerator, kitchen cabinet, etc. |
| Surface Treatment | Embossed |
| Patterns | Classic, 1-5 bars, Checker, Altered, Diamond, Stucco, etc. |
| Standards | ASTM-B209, EN573-1, GB/T3880.1-2006, GB/T 24001-2016, GB/T 19001-2016 |
| Certificate | MTC, ISO9001, SGS, ROHS, DNV, TUV, ISO14001, ABS, CCS, CE. |
Aluminum alloy for aluminum car trailers:
The most commonly used aluminum sheets in aluminum car trailer manufacturing are patterned plates, splitter or matte. Generally, 1xxx aluminum sheet is the choice of the majority, and 3xxx aluminum, or even 5xxx aluminum, such as 5052 alloy, will be selected for higher hardness requirements of aluminum sheets.
Yongsheng embossed aluminum (mirror/matte) sheet/coil has been exported to Australia, Canada and other North American countries in large quantities.


Surface finish options:
Surface treatment types: Mill finish, color coated plate, anodized, mirror, embossed, checkered, etc.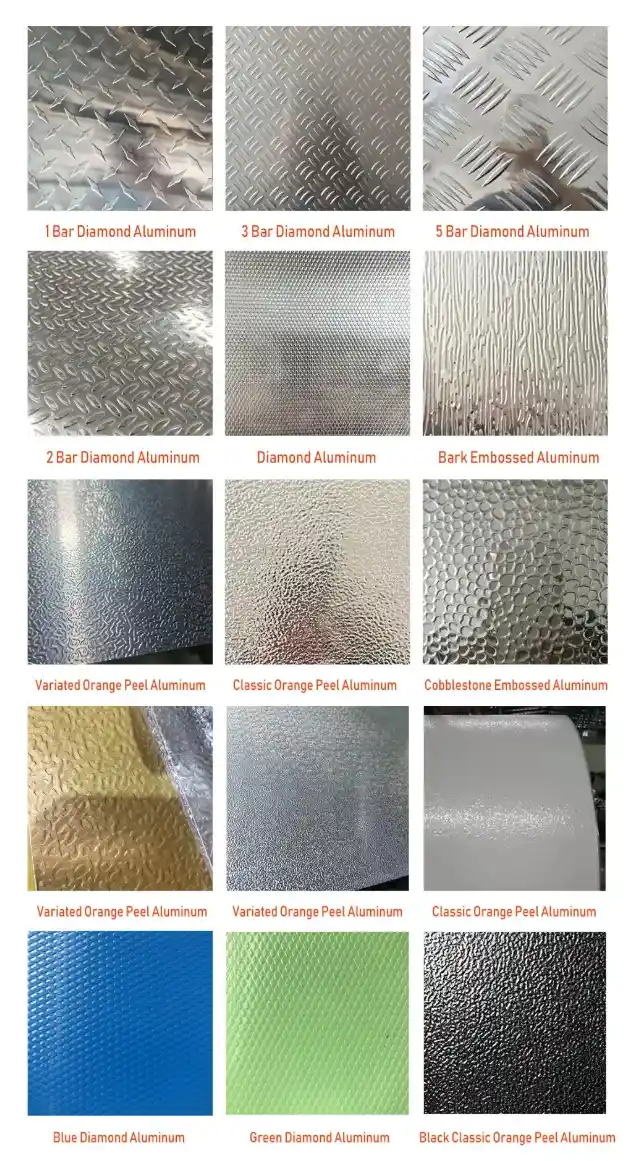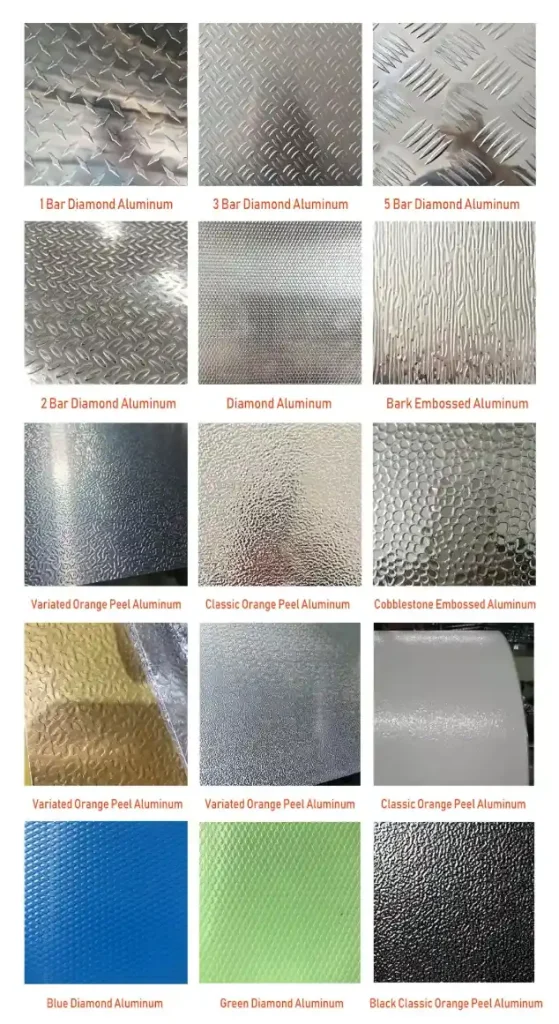 Maintenance and Care of Aluminum Car Trailers
Aluminum car trailers offer lower maintenance requirements compared to steel trailers. However, regular cleaning, maintenance practices, and proper care are still essential to ensure the longevity and optimal performance of the trailer.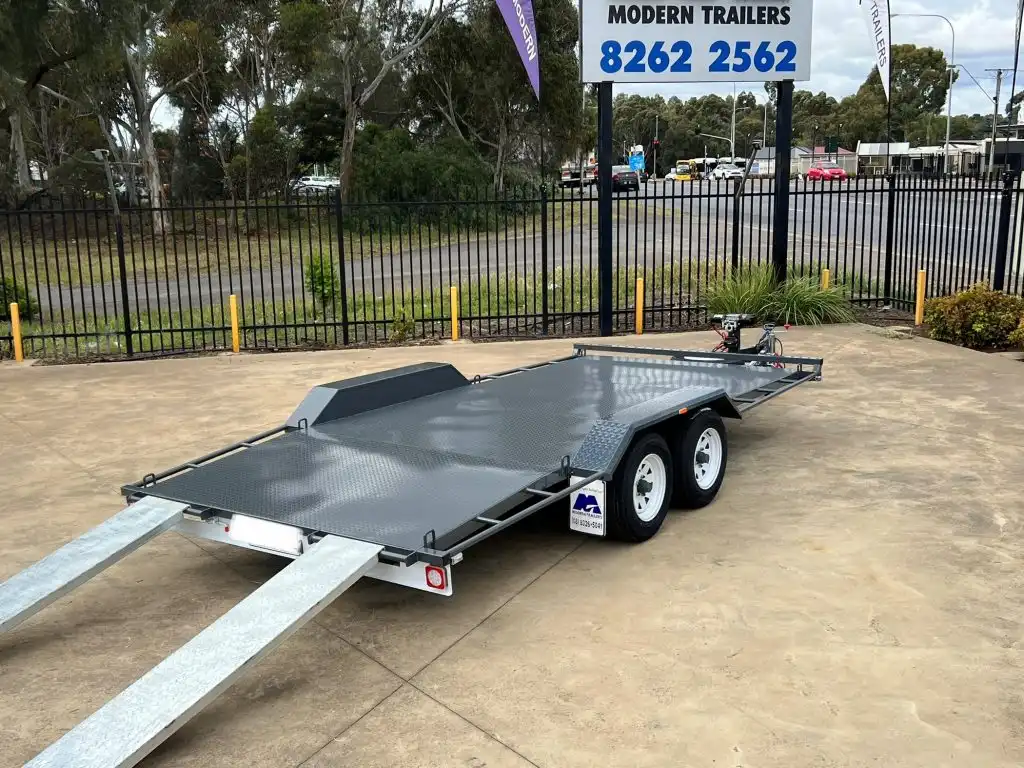 Maintenance Practices for Aluminum Sheets: Regularly clean the aluminum sheets using mild soap or a specialized aluminum cleaner. Avoid using harsh abrasives or acidic cleaners that can damage the surface. You need to use a soft cloth or sponge to gently scrub the aluminum surface, removing any dirt, grime, or road debris, and then rinse the trailer thoroughly with clean water, ensuring all cleaning agents are completely removed. Finally dry the trailer using a clean cloth or allow it to air dry to prevent water spots.
Protection against Scratches and Dents: During loading and unloading, use protective padding or rubber mats to prevent scratches and dents caused by contact with the vehicle or other objects. Avoid dragging or sliding heavy objects directly on the aluminum surface, as this can cause scratches and damage.
Inspection of Any Damage: Regularly inspect the aluminum sheets for any signs of damage, such as dents, scratches, or corrosion. Promptly address any damage by repairing or replacing the affected areas. This helps prevent further deterioration and ensures the trailer's structural integrity.
Damage Repair: If corrosion is noticed, use appropriate aluminum-friendly cleaning products and techniques to remove the corrosion and prevent its spread. Apply a protective coating or wax to the aluminum surface to provide an added layer of protection against environmental elements, UV rays, and road debris. Apply touch-up paint to any exposed or bare aluminum areas to prevent corrosion.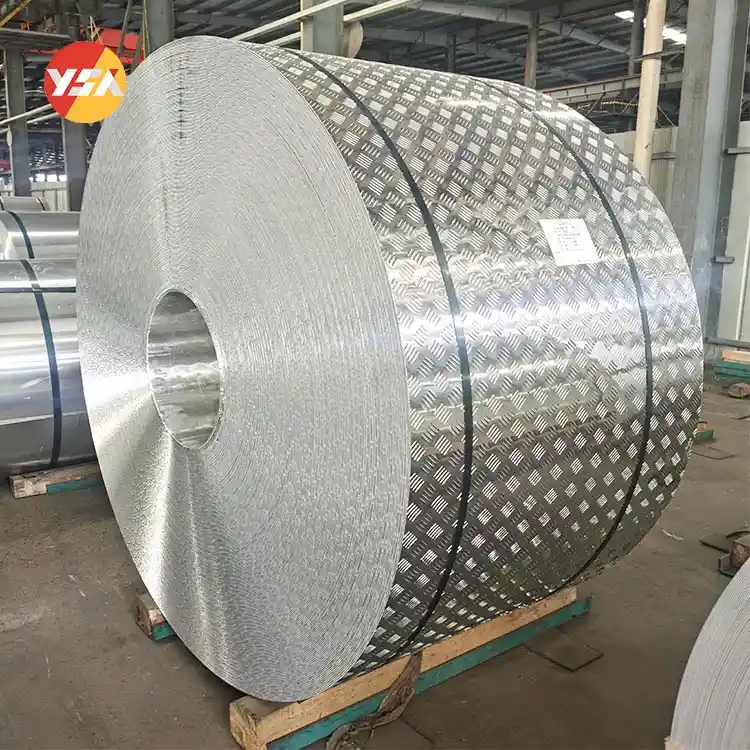 Properties of Aluminum Alloys

The most important properties of aluminum are alloy grade, strength, corrosion resistance and etc. Below are the properties of different alloys.

| | | | | | | |
| --- | --- | --- | --- | --- | --- | --- |
| Alloy Group | Major Alloying Element | Strength | Ductility | Corrosion Resistance | Weldability | Anodizing |
| 1xxx series | None | Low | High | High | High | High+ |
| 2xxx series | Cu | High+ | Low | Low | Low | Low |
| 3xxx series | Mn | Low+ | High | High | High | High |
| 5xxx series | Mg | Middle | Middle | High | High | High |
| 6xxx series | Si/Mg | Middle | Middle | High | High | High+ |
| 7xxx series | Zn/Mg | High | Low | Middle | Middle | Middle |