Introduction
Embossed aluminum refers to aluminum sheet or plate that has been processed to create raised or depressed patterns or designs on its surface. This decorating technique involves imprinting a pattern onto the aluminum material using mechanical pressure, creating a textured or three-dimensional appearance.
The embossing process usually begins with a flat piece of aluminum, the thickness of which can vary depending on the desired application. The paper is then placed between two embossing rolls, one of which contains the desired pattern or design. As the rollers rotate, they apply pressure to the aluminum, deforming it and transferring the pattern onto its surface. Embossed aluminum can have a variety of patterns including geometric shapes, floral patterns, logos or custom designs. The depth and complexity of embossing patterns can also vary according to specific requirements and manufacturing capabilities.
Benefits Of Embossed Aluminum
Aesthetics: Embossing techniques impart unique textures and patterns to aluminum surfaces, providing depth and visual appeal. Durability: Embossing technology strengthens the aluminum sheet, increasing its resistance to dents, scratches and abrasions. Additionally, the corrosion and weather resistance of embossed aluminum adds to the durability of its performance. Great Strength: The embossing process imparts structural integrity to the material, making it ideal for applications that require sturdiness. Lightweight: Despite its strength and durability, embossed aluminum is still lightweight, lightening the load on supporting structures, reducing shipping costs, and simplifying handling during installation.
Applications of Embossed Aluminum
Construction Industry:
On the outside, embossed aluminum is used for roofing, wainscoting and wall cladding. In interior spaces, embossed aluminum is used for decorative elements such as wall panels, ceiling tiles and room dividers.
Automobile Industry:
Embossed aluminum is used in the automotive industry for decorative purposes such as interior panels, dashboards, door panels and nameplates.
Packaging Industry:
It is used to make containers, jars and lids, and is a good packaging material for food, beverages, medicines and other products. It can provide secure storage and transportation, helping businesses create a unique identity, enhance branding and promotions.
Home Industry:
Embossed aluminum is used to manufacture components such as refrigerator panels, oven doors and control panels, as well as decorative elements such as table tops, cabinet doors and drawer fronts. It provides a sleek and modern look to furniture and appliances.
Signage and Advertising:
Embossed aluminum is often used for signage and advertising purposes. It can be used for outdoor signage, nameplates, plaques and promotional displays. Graphics or letters raised on the surface make the sign more visually appealing and eye-catching.
Industrial Applications:
Embossed aluminum forms solar panels and lighting fixtures. Electrical enclosures and duct wrap to shield and protect delicate equipment. Mold making, chemical industry, thermal insulation pipe coating, etc.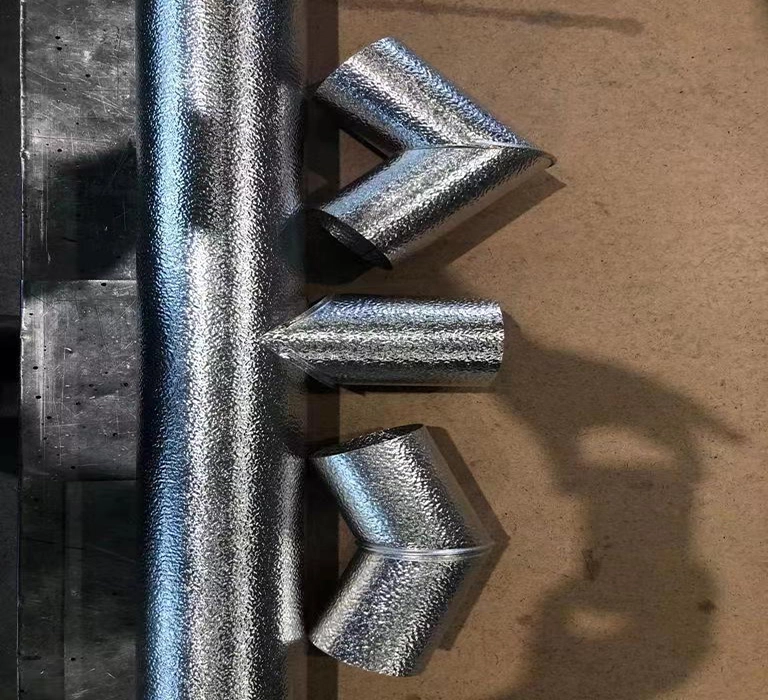 Yongsheng Featured Embossed Aluminium
Yongsheng has been supplying aluminium patterned sheets for many years. We have diamond patterned aluminium sheets ,orange peel embossed aluminium sheets, etc. for you to choose from. Aluminium pattern plates can meet high standards of military grade. Especially, the height of raised pattern can be 0.9mm to 1.2mm. It is better than other suppliers. The most important thing is that Yongsheng Aluminium can provide large aluminium pattern plate with extra width. Aluminium pattern plate can be up to 2200mm wide.
Embossed aluminum sheet/coil is our professional product, We supply affordable price embossed aluminium sheet/coil of orange peel, cobblestone, hammer, pebble, 5–bar, 3–bar, 2–bar, 1–bar, diamond, etc. The sheets or rolls are of excellent anti-slip performance, strong resistance against corrosion, high stability and long service life. Checkered aluminum coil is also called embossed aluminum coil or non-slip aluminum coil. It can be used for antisepsis and heat preservation project of oil industry, electric power industry and chemical industry, indoor and outdoor decoration,inner bag of refrigerator and deep freezer, construction of top -grade structure.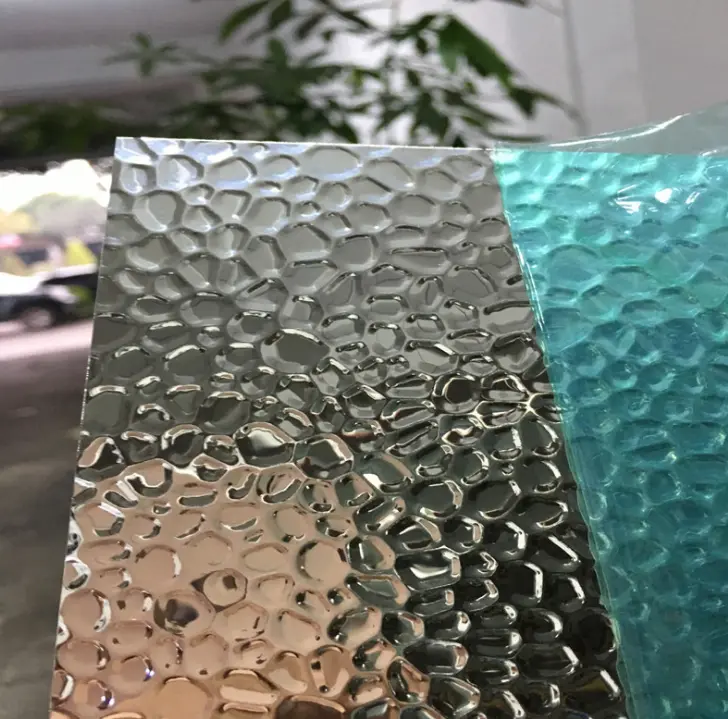 Conclusion
If you want to use it in refrigerator, wine cooler, solar panel, decorative aluminium products, lamps, light boxes, disinfection cabinets, kitchen cabinets and central air-conditioning systems, or thermal insulation works, pipe cladding, cold storage, roofing panels, flooring, construction, electrics, walls, machines and so on. YongSheng Aluminium will provide you with professional advice on supplying embossed aluminium in various thicknesses, widths and specifications, which are sufficient to meet users' needs.