Aluminum Foil for Honeycomb Core
What is Aluminum Foil for Honeycomb Core?
Aluminum foil for honeycomb core is a special aluminum foil used to make honeycomb core materials. Honeycomb core is a highly structured material commonly used to create lightweight, high-strength and high-stiffness structural materials. Aluminum foil for honeycomb core is an important component of honeycomb core material, and its main function is to provide structural support and protection for the honeycomb core.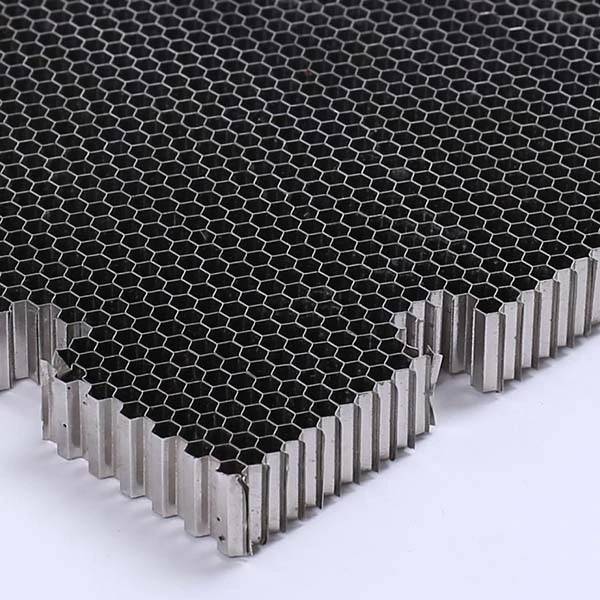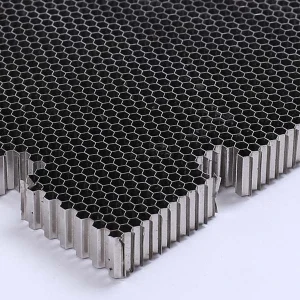 At present, the commonly used honeycomb aluminum foil is generally 3004 alloy, H18/H19 temper, with a thickness between 0.03-0.08mm, mostly between 0.04-0.06mm. There are also a few 5052 aluminum foil for honeycomb core, but due to high cost, the dosage is relatively large. Less, the product has strict requirements on board shape and thickness, but relatively low requirements on board surface. Other aluminum foil products such as 3003-h18 honeycomb aluminum foil can also be used as the aluminum foil base material for honeycomb core. Its strength is much higher than that of 1100 aluminum foil. The finished product is not easy to deform, has flat end faces, no burrs on the edges, and high flatness after adhesive lamination. Yongsheng products have passed various quality inspections and their quality is guaranteed.
Characteristics of Aluminum Foil for Honeycomb Core:
Made of metal, it is easy to recycle and is a green and environmentally friendly product;
​Light weight, high strength, good rigidity and tear resistance;
Excellent weather resistance: high temperature resistance, corrosion resistance, aging resistance;
Large plate shape, variable modulus and high flatness;
Excellent bonding strength;
The seams are straight and easy to install;
Good flame retardant, sound insulation and heat insulation effects;
It also has the characteristics of strong decoration, easy processing, and stable performance.
Aluminum Foil for Honeycomb Core Uses
Decorative materials: aluminum honeycomb curtain wall composite panels, aluminum honeycomb ceiling composite panels, aluminum honeycomb anti-static composite floors, aluminum honeycomb partition wall composite panels (electronic factory), aluminum honeycomb composite fire doors, aluminum honeycomb composite marble panels, etc.;
Household appliances: air conditioner cold catalyst network, refrigerator deodorizing block, heater crystal grid, air freshener air guide grille, etc.;
Lighting industry: Various exhibition spotlights, light guides, lighting, traffic light grilles, etc.;
Audio industry: flat sound boards, long thin speakers, and small and medium-sized traditional speakers, earphone speakers, etc.;
Transportation industry: decorative materials such as carriages, train doors, partitions, etc. for railway trains, subway trains, and ships;
Furniture industry: home furniture, office furniture, exhibition furniture, etc., are moisture-proof, moth-proof, and fire-proof, and their compression and bending resistance are much better than traditional materials.
YSA Aluminum Foil for Honeycomb Core


Product & Packaging Photos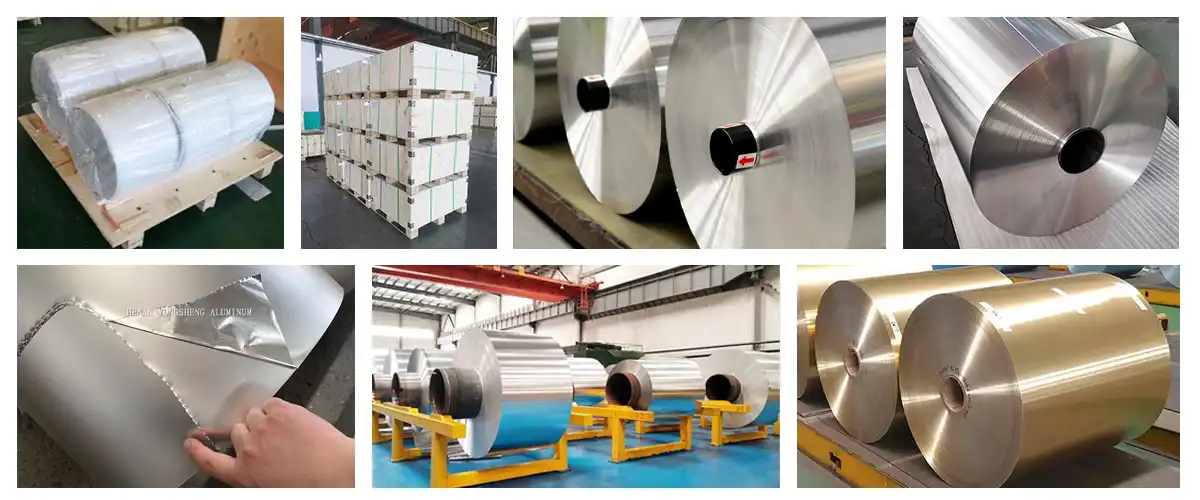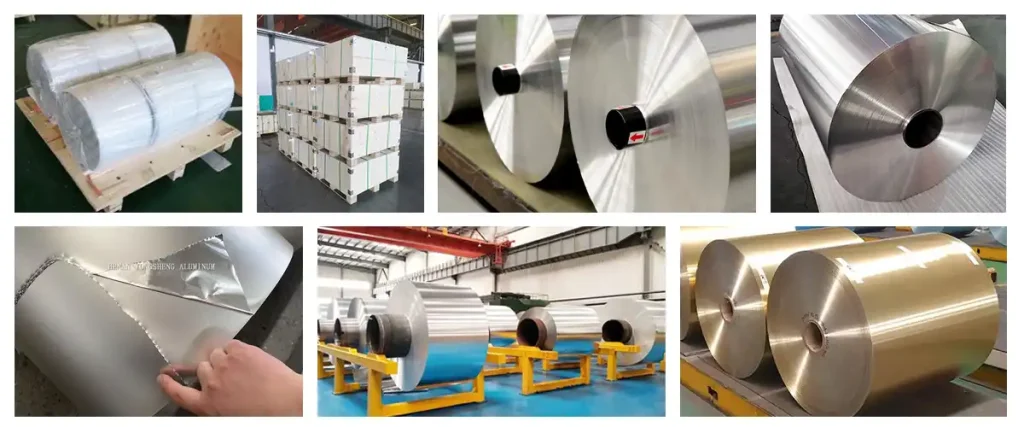 Yongsheng Aluminum is a leading aluminum products manufacturer&supplier in China with 25 years of export experience. Our outstanding product quality, price, and always on-time delivery has won us many long term partners and gained a great reputation worldwide. We provide one-stop product solution for both CC&DC aluminum products.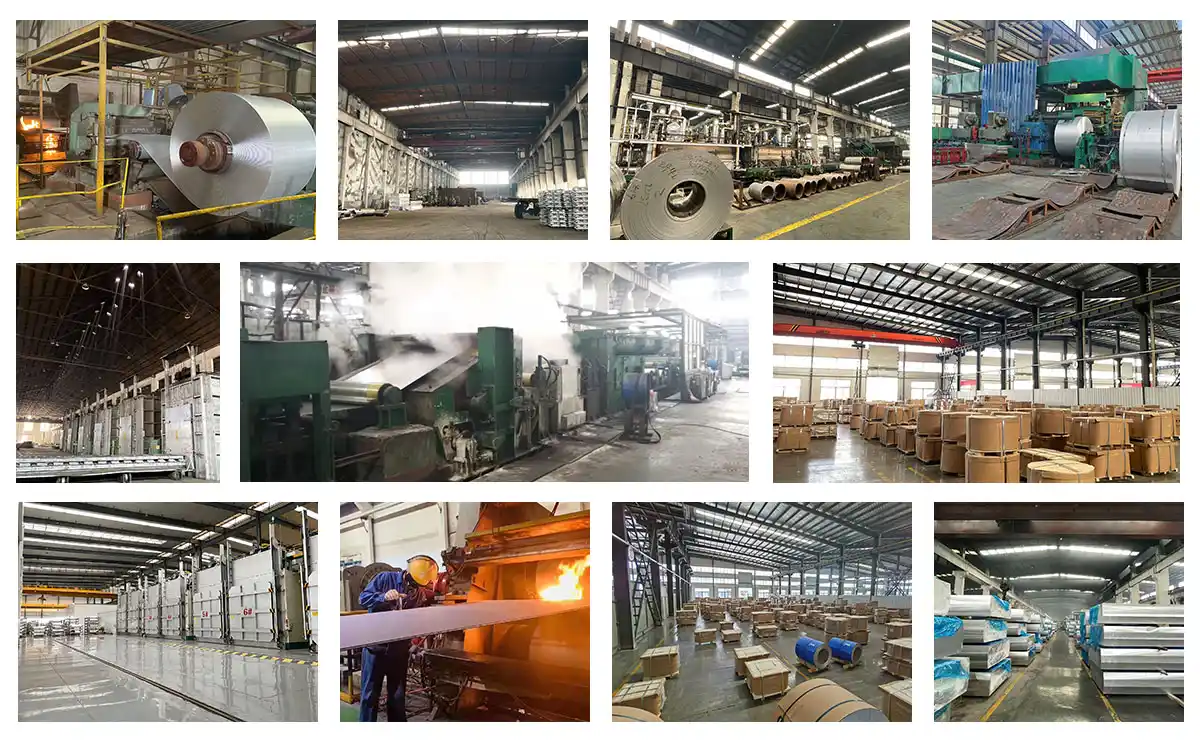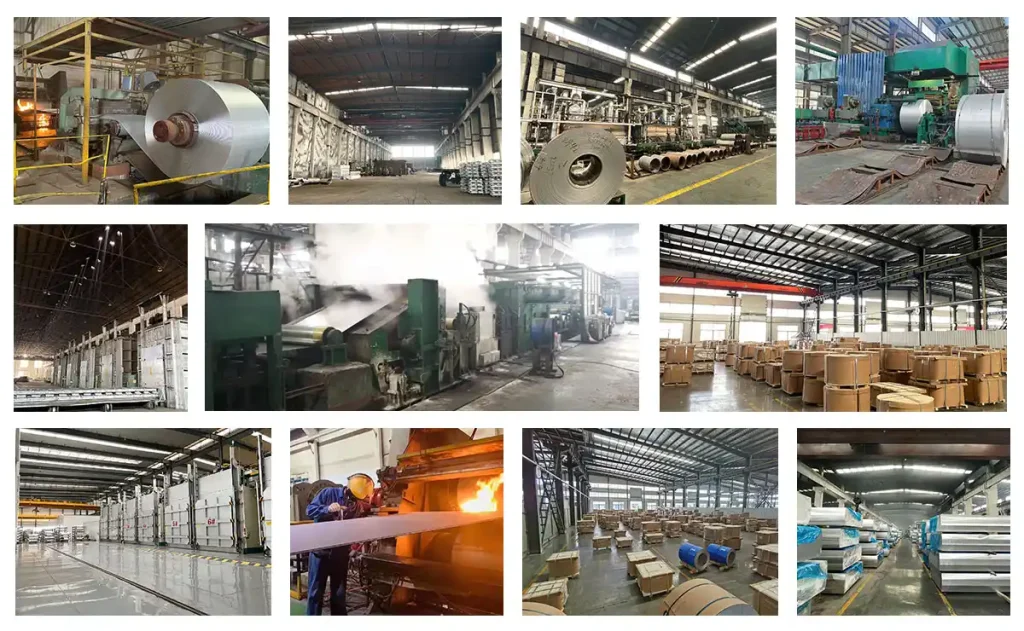 Business Handling Processes