What is Aluminum Roofing Sheet?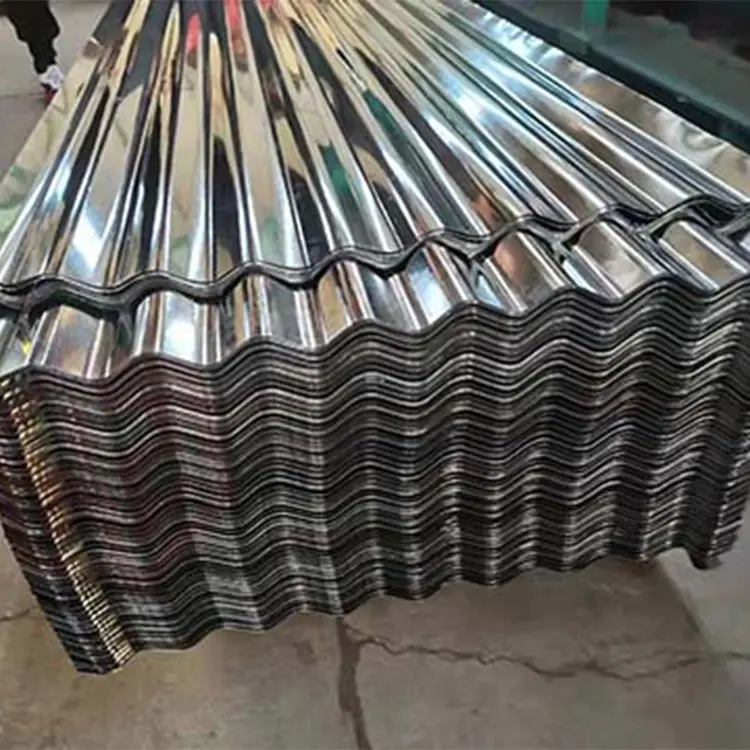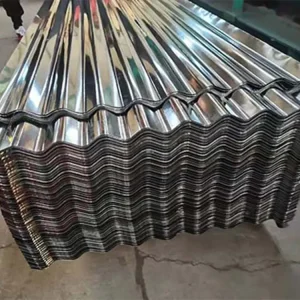 Aluminum roofing sheet is a building material with a corrugated surface that is extruded from aluminum plates. Its surface forms a series of parallel corrugations, similar to the shape of tiles, so it is also called corrugated aluminum roof sheets. Aluminum roof sheets usually undergo a series of surface treatments to obtain different colors such as: red, black, blue, white, etc. Commonly used aluminum plate grades for making aluminum roofing sheets include 1060, 3003, 300, 5052, 6061, 6063, etc.
Advantages of Aluminum Roofing Sheet:
Light weight
High strength
Rich color
Convenient and fast construction
Earthquake resistant
Fireproof
Rainproof
Long life
Easy to clean
Commonly Used Aluminum Roofing Sheets:
5052 aluminum alloy: It has excellent corrosion resistance and processability, and is often used to manufacture roof panels, especially suitable for coastal areas.
3003 aluminum alloy: Suitable for manufacturing lightweight roof panels, with good corrosion resistance and plasticity.
6061 aluminum alloy: It has high strength and corrosion resistance, and is suitable for roof structures that require higher wind pressure resistance.
3004 aluminum alloy: It has excellent corrosion resistance and weather resistance, suitable for roofs with long-term outdoor exposure.
Color Aluminum Roofing Sheets:
In most cases, customers will require the surface to be coated, and a few customers will choose bare boards. The coating is divided into PE color coating and PVDF color coating. The color can be selected according to the RAL color card number or customized according to customer needs.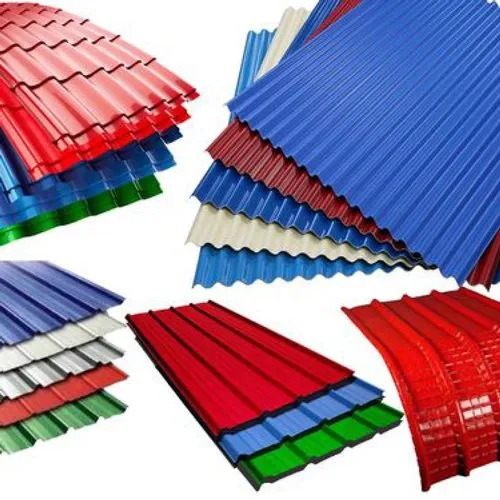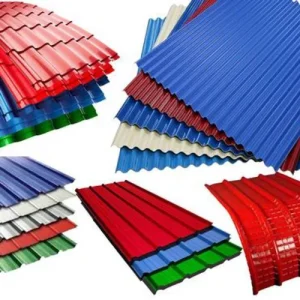 Fluorocarbon coatings have strong weather resistance, can withstand sun and rain, can resist the erosion of various air pollutants such as acid rain and salt spray, and can resist strong ultraviolet radiation and oxidation. The service life is more than 10-20 years.
The polyester coating has average weather resistance, but it also has certain UV resistance, which can effectively isolate the main roof tile material from external pollution, and has a service life of 3-5 years.
If the environment near the sea is humid or harsh, it is recommended to use PVDF.
Features of Colored Aluminum Roofing Sheets:
Energy saving and environmental protection
Sound isolation and noise reduction
Ultra-high flatness
Light weight and affordable
Easy to clean, corrosion-resistant, anti-fouling, durable and non-discoloring.
Large size, improve material utilization
Easy to process and install
Factors to Consider When Choosing Aluminum Roofing Sheets:
Material and alloy selection: Aluminum roofing sheets usually use aluminum alloys, and appropriate alloy grades need to be selected, such as 3003, 5052, 6061, etc., to meet specific building requirements such as strength, corrosion resistance, and plasticity.
Roof Type: Consider the type of roof such as pitched roof, flat roof, dome, etc. to ensure that the chosen aluminum roofing sheets are suitable for the specific type of roof structure.
Weather resistance: Consider local climate conditions and choose aluminum roofing sheets with good weather resistance to ensure long-term performance in harsh weather such as sun, rain, wind and low temperatures.
Color and Appearance: Select appropriate colors and finishes based on architectural design and appearance requirements to meet decorative needs.
Roof structure and support capacity: Consider the structure and support capacity of the roof and ensure that the weight and size of the aluminum roofing sheets chosen are appropriate for the roof structure and do not exceed its capacity.
Installation and Maintenance: Consider the installation complexity and maintenance requirements of aluminum roofing sheets to select an appropriate installation method and maintenance level.
Cost: Determine your budget range and choose aluminum roof plates that fit your budget, including material costs, installation costs, and long-term maintenance costs.
Sustainability: Consider the sustainability factors of aluminum roof sheets, such as the recyclability and environmental friendliness of the material, to meet the requirements of sustainable construction.
Regional Regulations: Understand local building codes and requirements to ensure that the aluminum roof plates you choose comply with relevant standards and regulations.
Warranty: Understand the warranty and warranty policies provided by the manufacturer to ensure that support and repair services are available when needed.
Product & Packaging Photos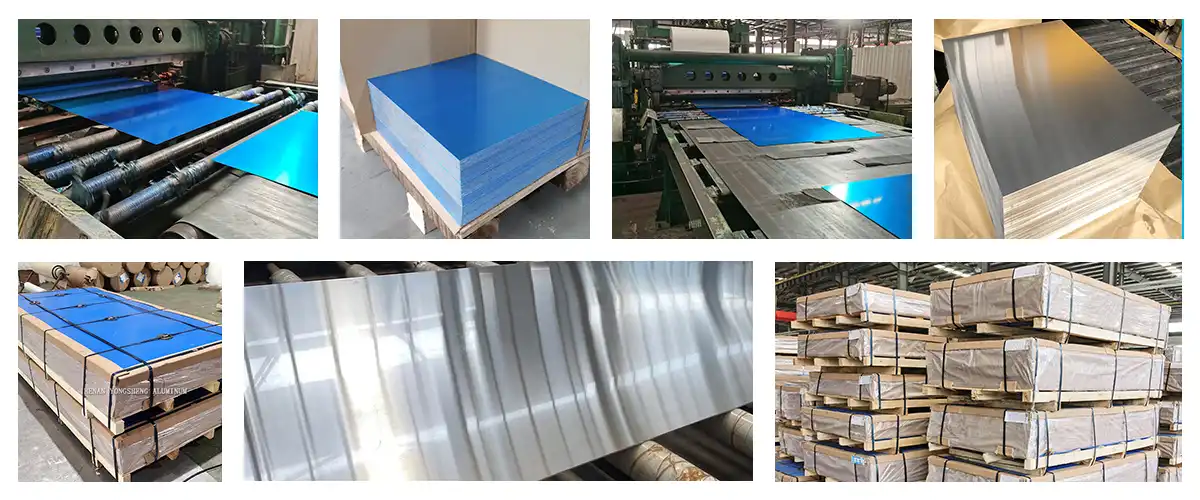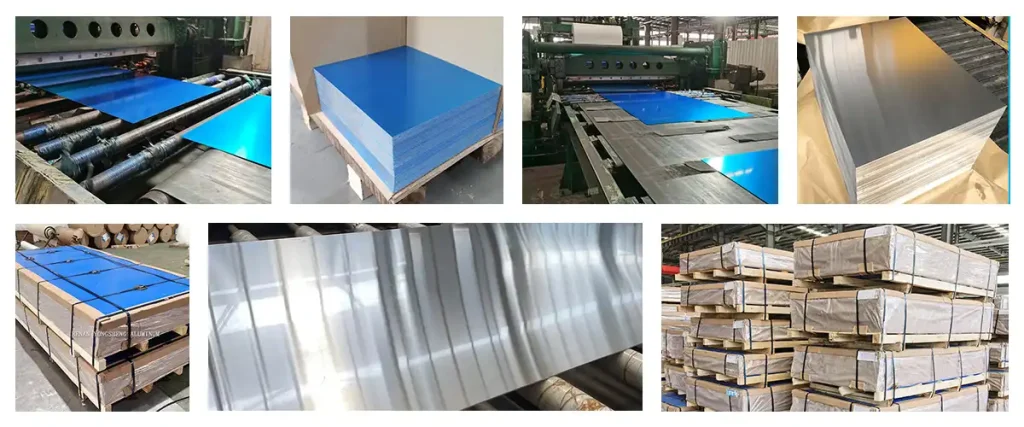 Yongsheng Aluminum is a leading aluminum products manufacturer&supplier in China with 25 years of export experience. Our outstanding product quality, price, and always on-time delivery has won us many long term partners and gained a great reputation worldwide. We provide one-stop product solution for both CC&DC aluminum products.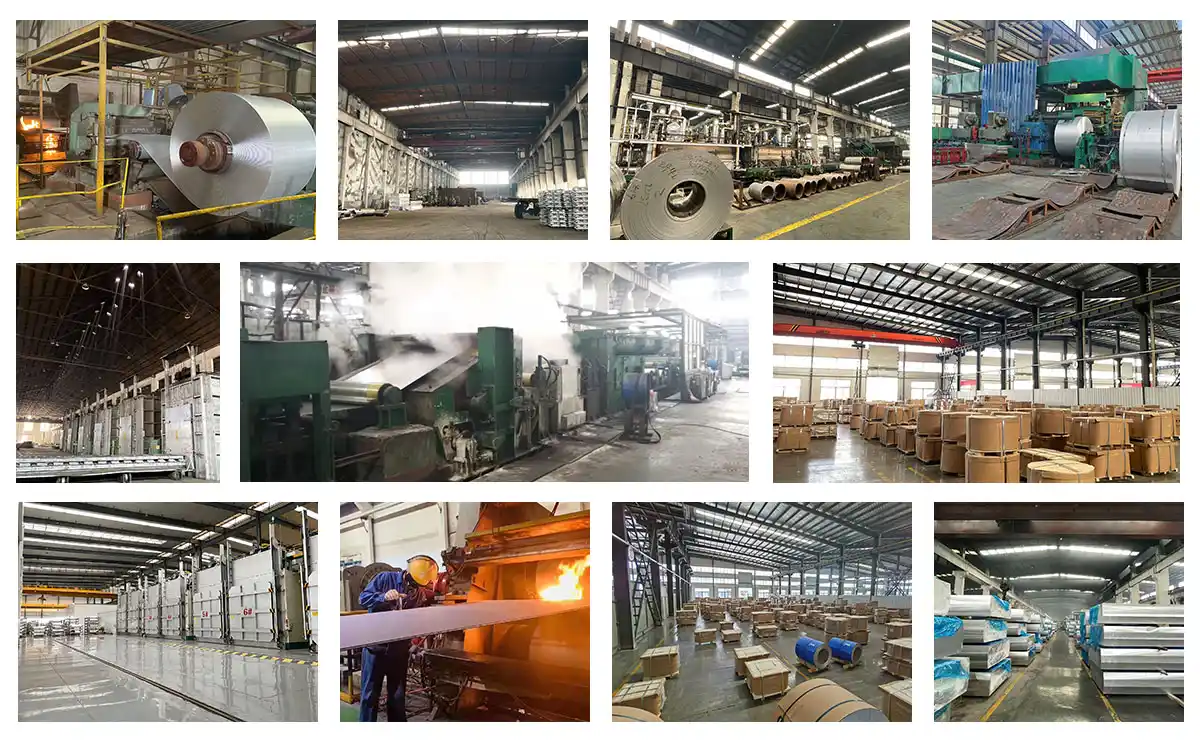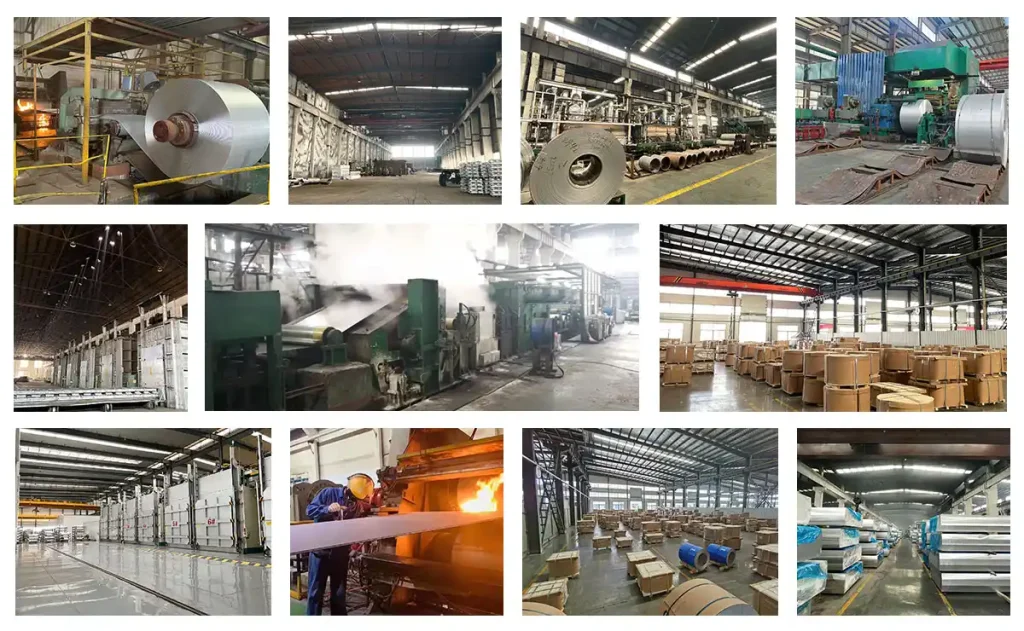 Business Handling Processes