What Is Aluminum Foil Tape?
Tape is a little helper for pasting items in our daily lives. There are many types of tapes with different properties. There are double-sided tapes, insulating tapes, and high-temperature tapes. What we are mainly talking about here is a special kind of tape-aluminum foil tape.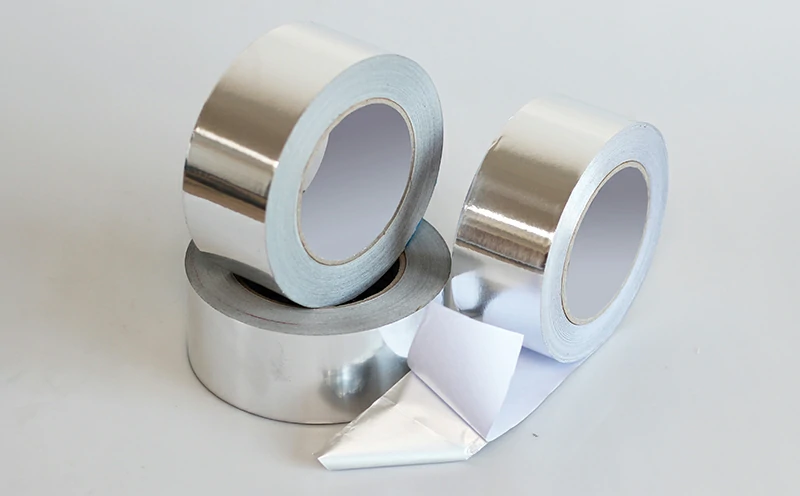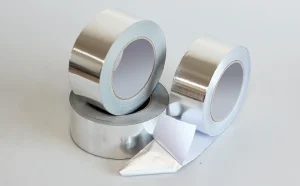 Aluminum foil tape uses high-quality pressure-sensitive adhesive, which has the advantages of good stickiness, strong adhesion, anti-aging, and good thermal insulation properties. It is often used in refrigerators, air conditioners, automobiles, petrochemicals, bridges, hotels, electronics and other industries. It can be used where electromagnetic shielding is required in various electronic products such as PDAs, PDPs, LCD monitors, notebook computers, and copiers.
The alloy state of aluminum foil tape is 1235 aluminum foil and 8011 aluminum foil, which can be subdivided into soft temper and hard temper, mainly O and H18 tempers; single-sided light and double-sided light. According to different performance requirements, the production process is also different.
Performance Advantages:
1. Yongsheng has an advanced foil rolling mill with high production capacity and complete specifications, which can meet customer ordering needs.
2. The Yongsheng tape foil has a smooth shape, no color difference, and uniform color.
3. Using advanced equipment and mature technology, Yongsheng products have stable performance, high purity, high cubic structure, surface oxidation treatment, outstanding oxidation resistance and good formability.
4. Tape foil has the characteristics of good coloration and high light and heat reflectivity. It is often used in the decoration of buildings, furniture and some gift box packaging.
Applications:


Product & Packaging Photos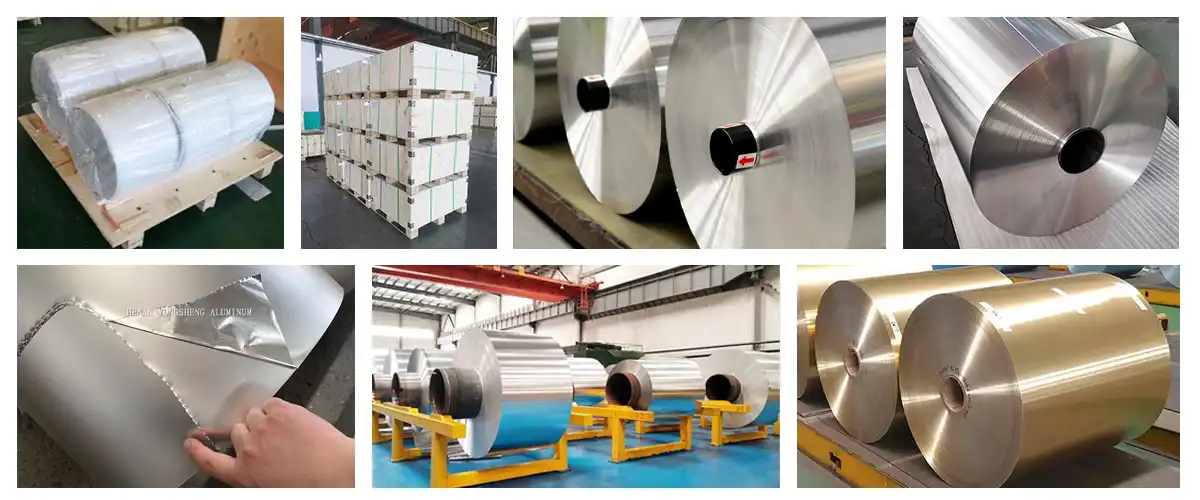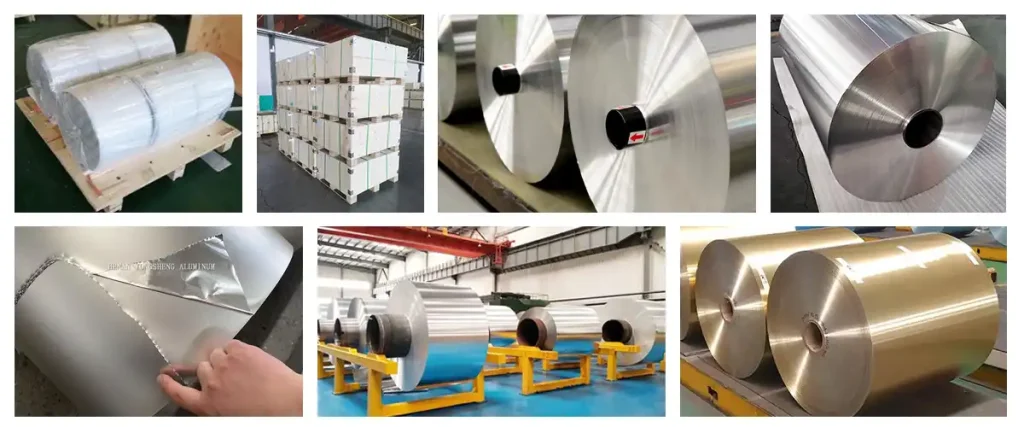 Yongsheng Aluminum is a leading aluminum products manufacturer&supplier in China with 25 years of export experience. Our outstanding product quality, price, and always on-time delivery has won us many long term partners and gained a great reputation worldwide. We provide one-stop product solution for both CC&DC aluminum products.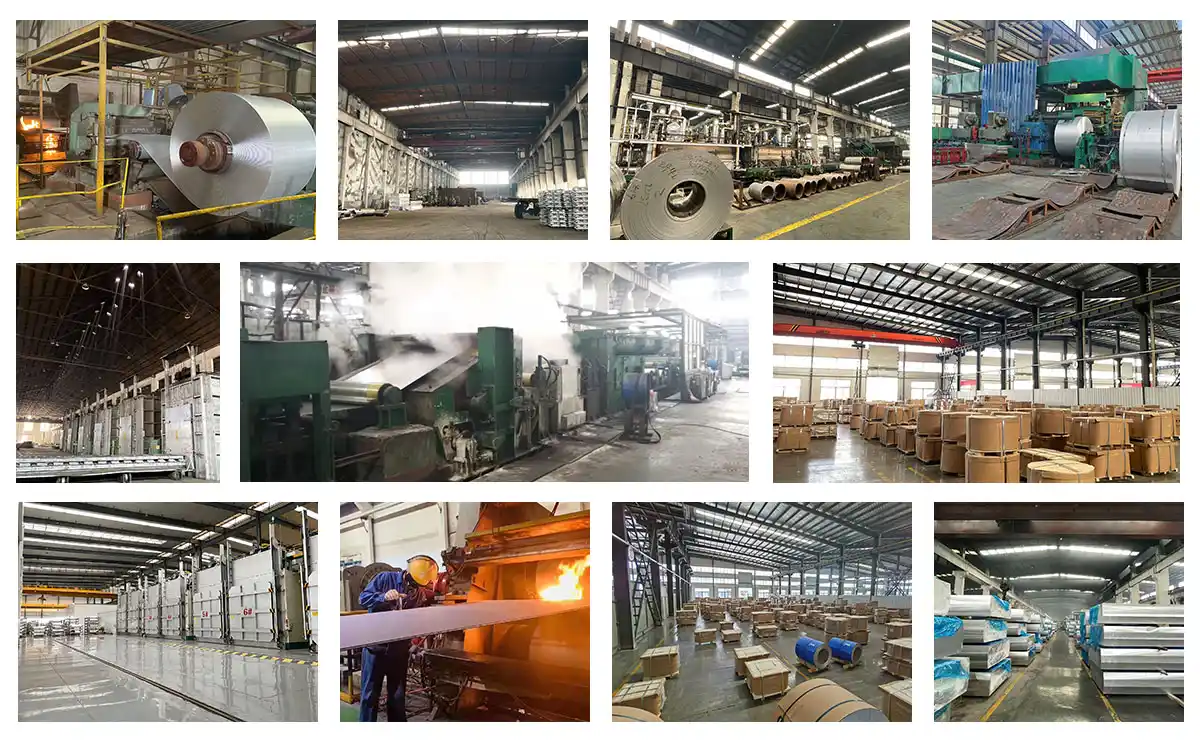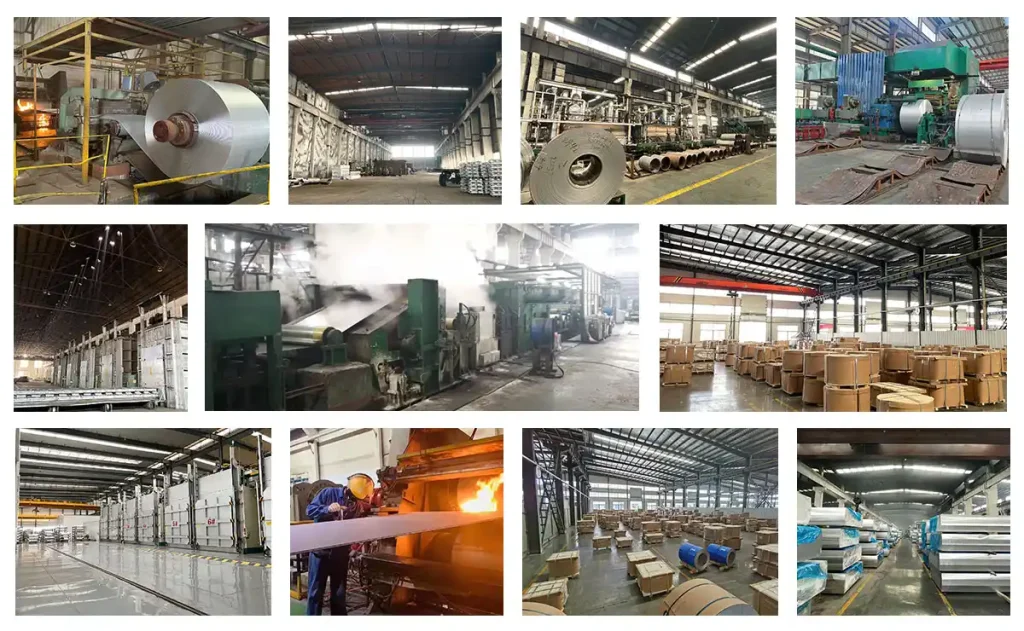 Business Handling Processes