3003 H14 aluminum sheet is a specific grade in the 3003 aluminum alloy series, which means that it is manufactured through a process known as hot rolling and then annealed to achieve the H14 condition. H14 gives aluminum sheet medium strength and good formability. Yongsheng can create aluminum sheet raw materials with a width of at least 10mm, a thickness of at least 0.1mm, and any length in addition to the generally used parameters, while also eliminating the impact of outside pressures, guaranteeing the consistency of cutting, and ensuring invariance of cutting. Yongsheng Aluminum is one of the Chinese suppliers that can create a wide variety of 3003 aluminum sheet plate varieties. Through our company's official website, you can get the most up-to-date information about 3003 Aluminum Plate. You can also get in touch with us by phone or email.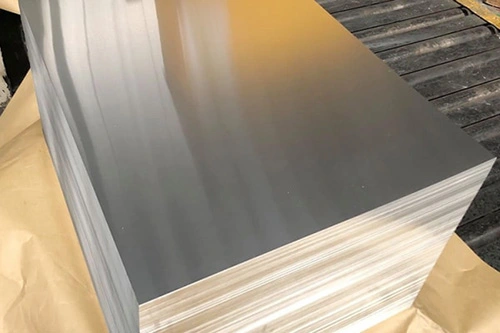 3003 Aluminum Sheets Properties
The corrosion resistance of 3003 aluminum alloy is very good, close to that of industrial pure aluminum. It has good corrosion resistance to atmosphere, fresh water, seawater, food, organic acid, gasoline, neutral inorganic salt aqueous solution, etc. It can be used in dilute acid. Corrosion resistance is also very good. In the cold deformation state, 3003 aluminum alloy has a tendency to spalling corrosion. The larger the deformation, the more serious the spalling. Because of the uneven color after anodizing, it is generally not anodized. The strength of 3003 aluminum is about 10% higher than that of 1100 aluminum alloy, and the formability, weldability and corrosion resistance are good. It is used for processing parts that require good formability, high corrosion resistance and good weldability, or both of these properties and higher strength than 1XXX series aluminum sheet plate, such as kitchen utensils, food and chemical product processing and storage devices, tanks, etc. It is used for conveying liquid products, various pressure vessels and pipelines made of thin plates, general-purpose utensils, cooling fins, make-up boards, photocopying machine drums, ship materials, etc.
3003 Aluminum Sheet Specifications
3003 Aluminum Sheet is a machinable, formable, weldable, and corrosion-resistant aluminum sheet. It's a rust-resistant aluminum-manganese alloy that's very popular for outdoor tasks that require a lot of shaping or joining.
| | |
| --- | --- |
| Product | 3003 Aluminum Sheet |
| Temper | F,O,H12,H14,H16,H18,H19,H22,H24,H26,H28,H111,H112,H114 |
| Thickness | 0.10 mm-350 mm |
| Width | 10 mm-2600 mm |
| Length | Any length, according to the transportation, usually less than 12m. |
| Standards | ASTM-B209, EN573-1, GB/T3880.1-2006, GB/T 24001-2016, GB/T 19001-2016 |
| Surface treatment | Mill finish, coated, anodized, mirror, embossed, checkered, etc. |
| Delivery | Ready stock: 7-10 days, future goods: 15-30 days |
| Packaging | Seaworthy wooden pallet, wooden case, aluminum plate case. |
Exporting Countries
| | | | | | | | |
| --- | --- | --- | --- | --- | --- | --- | --- |
| United Arab Emirates | Egypt | Ethiopia | Australia | Bahrain | Benin | Burkina Faso | Russia |
| Philippines | Colombia | Korea | Netherlands | Guinea | Canada | Cambodia | USA |
| Moldova | Trinidad And Tobago | Senegal | Cyprus | Saudi Arabia | Thailand | Türkiye | Venezuela |
| Ukraine | Yemen | Iran | Vietnam | Peru | Spain | Italy | Ghana |
| Cameron | Poland | Indonesia | Fiji | Kenya | Armenia | Mongolia | UK |
| Sweden | Malaysia | Qatar | Ireland | Brazil | Germany | South Africa | China |
3003 H14 Aluminum – China Supplier Yongsheng
As of September 2021, China has become a key player in the global aluminum sheet export market. China is one of the largest producers and exporters of aluminum products, including aluminum sheets. Driven by factors such as low production costs, abundant supply of raw materials and advanced manufacturing capabilities, China's aluminum sheet exports have grown significantly over the years. China's exported aluminum sheets have been supplied to various regions and countries in the world. The main export destinations include the United States, EU countries, Southeast Asian countries and other global markets. These aluminum sheets are used in industries such as construction, automotive, transportation, packaging and electrical industries.
Henan Yongsheng is committed to providing high-quality and reasonable aluminum materials to customers all over the world. Yongsheng 3000 series aluminum plates are mainly 3003, with manganese as the main component, and the content is between 1.0-1.5. It is a series with better anti-rust function. Routinely used in humid environments such as air conditioners, refrigerators, and undercarriages, the price is higher than the 1000 series, and it is a more commonly used alloy series. Among the 3003 aluminum sheets, 3003 H14 aluminum is the most popular. Compared with other alloys, the most unique advantage of 3003 H14 aluminum sheet lies in its formability, that is, deep drawing, bending and rolling, stretch forming, embossing and stamping, etc. It has a higher hardness than 3003 H24, also exhibits good corrosion resistance and weldability, is resistant to moisture, chemicals and atmospheric conditions, and can be easily joined using various welding methods, such as TIG welding, MIG welding and resistance welding to meet various processing needs of customers.
3003 H14 Aluminum Sheet Applications
Building Construction:
The use of 3003 H14 aluminum sheet for siding and roofing is one of its primary uses. It is perfect for outdoor application because to its resistance to corrosion. Standing seam or corrugated sheets are just two examples of the many profiles that may be created from aluminum sheets. Due to its reduced strength compared to 5052 aluminum, 3003 aluminum is frequently used in non-structural roofing and siding applications such curtain walls, trim panels, window frames, slabs, flashings, and ornamental features.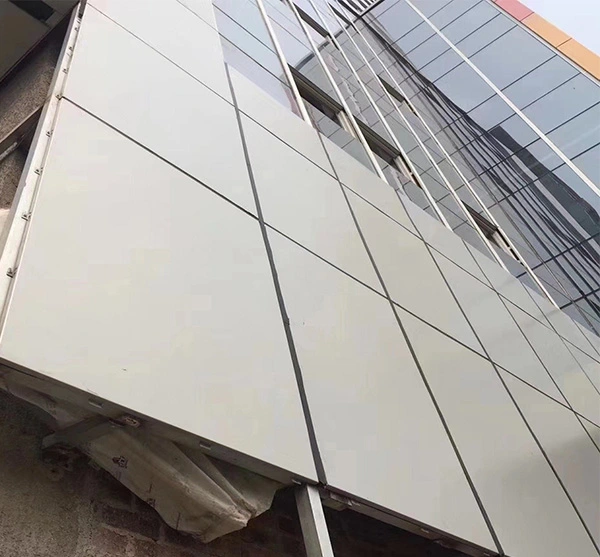 Electrical Industry:
Given the manufacturing constraints and mechanical pressures that heat exchangers will face during operation, 3003H14 aluminum sheet is not as robust as some alloys, such as 6061 aluminum sheet or 7075 aluminum sheet, but it has greater formability. Because of its high thermal conductivity, 3003H14 aluminum sheet is commonly utilized in heat exchangers. These are typically found in HVAC systems, refrigeration units, automobile radiators, automotive heat shields, gasoline tanks, water tanks, and automotive skid plates.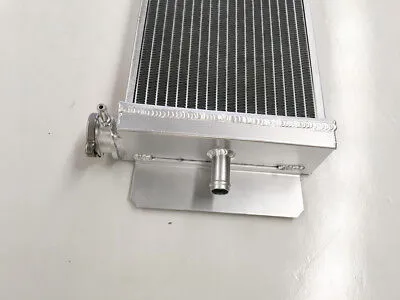 Electrical Enclosure:
Enclosures for electrical systems and components are made from 3003 H14 aluminum sheet in the electrical sector. Control panels, reflectors, switchgear, power distribution systems, and electronic equipment frequently have these enclosures.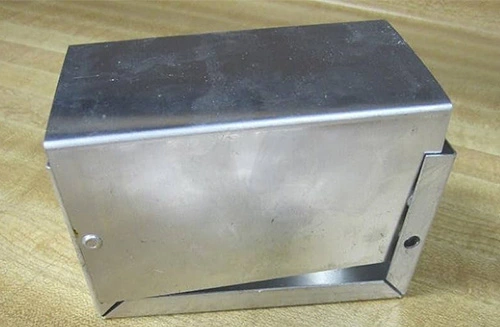 Packaging:
Some light 3003 H14 aluminum sheet and aluminum foil sheets are flexible and have good corrosion resistance. In addition to making tanks, pipes, and fittings for handling corrosive liquids, it is also widely used to make food and beverage cans, foil packaging, and containers for food and beverages.
FAQ:
The 3003 H14 aluminum sheet is suited for bending and stamping processes because of its good bendability. The strength and flexibility of the aluminum plate are enhanced by the inclusion of copper and manganese components. The H14 status denotes that the aluminum plate has undergone cryogenically, increasing its hardness and improving its bendability. The bendability of 3003 H14 aluminum plates often does not vary over time under regular usage and storage settings, making it an aluminum metal product worth buying.
3003 aluminum is relatively safe for food contact. It is commonly used to make food containers, cans, lids and packaging materials. In these applications, aluminum surfaces are often appropriately treated, such as anodized or coated, to provide better corrosion resistance and prevent direct contact with food. Whether it is acidic or alkaline food, aluminum 3003 does not react with them and is a relatively stable packaging material.
Aluminum 3003 is weldable and is often used in welding techniques. Because 3003 aluminum has a low thermal melting point and melting point, it is easy to melt and create welds at an adequate welding temperature. Because of the presence of aluminum-manganese, aluminum alloy 3003 has strong fluidity and thermal conductivity, which aids melting and flow during welding. TIG welding, MIG welding, spot welding, and other welding processes can be used to attach pieces of 3003 aluminum together.