Are you interested in purchasing aluminum sheets but unsure of the cost?
Non-ferrous metal aluminum is used worldwide and has a wide range of applications. The price of aluminum sheets is affected by a number of variables, and we will discuss some of these factors below. Tigers Aluminum, a well-known producer and supplier of aluminum products, has a wealth of experience in creating premium aluminum sheets for a variety of uses.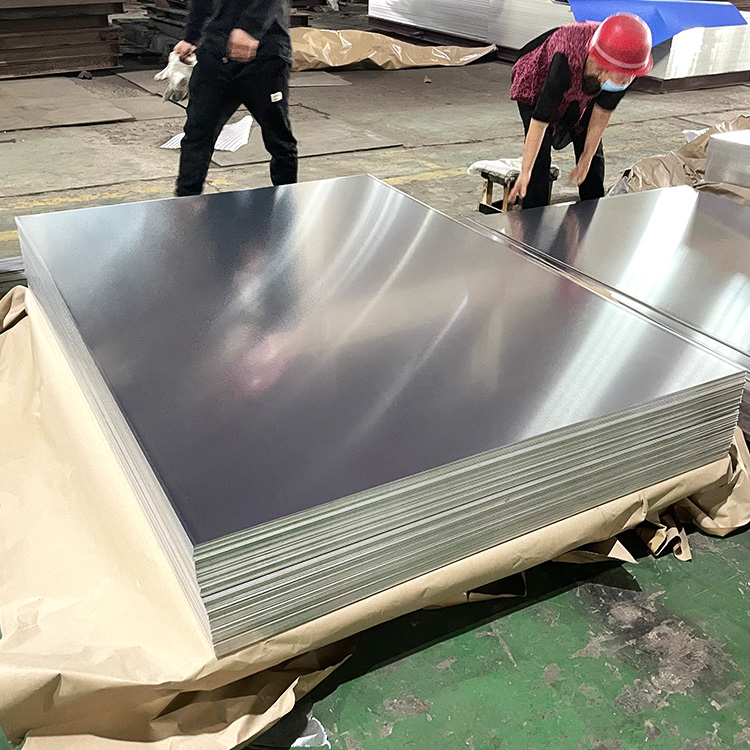 Aluminum Sheet Introduction
Thin metal plates made of aluminum alloys are called aluminum sheets. They are versatile materials used in many different industries, including packaging, aerospace, transportation, and construction. Each grade, size, and thickness of aluminum sheet has distinct qualities that make it ideal for a particular application.
Aluminum Sheet Pricing Factors
The price of aluminum sheets is affected by a number of variables, such as:
Different aluminum a
Aluminum Sheet Pricing Factors
lloys have different compositions, which have an impact on their tensile strength, corrosion resistance, and durability. Certain aluminum alloys contain pricey metals like copper, magnesium, or zinc, which raises the cost of production and, consequently, the price of the alloy.
Popular alloy:
1050 aluminum sheet
1060 aluminum sheet
1100 aluminum sheet
3003 aluminum sheet
3004 aluminum sheet
5005 aluminum sheet
5052 aluminum sheet
5083 aluminum sheet
6061 aluminum sheet
8011 aluminum sheet foil
Size and Thickness
Aluminum sheets that are thicker and larger cost more to produce because they need more energy, raw materials, and processing time.
0.2 mm aluminum sheet
0.3 mm aluminum sheet
0.5 mm aluminum sheet
1.0 mm aluminum sheet
2.0 mm aluminum sheet
3.0 mm aluminum sheet
5.0 mm aluminum sheet
Surface Treatments
Among the many available finishes for aluminum sheets are mill finish, brushed, embossed, anodized, and painted. The type of finish affects the sheet's price as well as how it looks, feels, and performs.
Quantity and Market Demands
Depending on the quantity ordered and the market demand, aluminum sheet prices change. Compared to small orders, bulk orders typically command lower prices per unit. Similar to this, a high demand for aluminum sheets could result in price increases from a lack of supply.
Shipping
Most of the time, you must arrange for transportation to bring the aluminum sheets you purchase to your door. The supplier may even forego the transportation charge if the quantity is large. The cost of transportation will become the main issue if the quantity is small. Aluminum sheet shipping costs, which are a factor in determining the price of aluminum sheets if you buy them through international trade, include both sea freight and some land freight costs.
Cost Range of Aluminum Sheets
Aluminum sheets are priced between $0.50 and $5 per square foot, with an average cost of $2.50. However, for premium aluminum sheets with extra features, the cost may increase to $10 or more per square foot.
According to their size and thickness, aluminum sheets typically cost between the following amounts:d
| | | |
| --- | --- | --- |
| Size | Thickness | Cost Range |
| 4′ x 8′ | 0.025″ | $41 – $50 per sheet |
| 4′ x 8′ | 0.040″ | $65 – $75 per sheet |
| 4′ x 8′ | 0.063″ | $105 – $120 per sheet |
| 4′ x 10′ | 0.040″ | $82 – $95 per sheet |
| 4′ x 10′ | 0.063″ | $132 – $150 per sheet |
Please take note that these costs could change as a result of market fluctuations, shipping expenses, and other elements.
Why Choose Yongsheng Aluminum?
Yongsheng Aluminium is a reputable supplier of aluminium sheets of the highest calibre. Our products come in a variety of finishes and sizes to meet your needs, are made from premium alloys, and go through stringent quality control procedures. In order to earn your business, we provide affordable prices, prompt delivery, and top-notch customer service.
To make sure that our customers have all the necessary information about the product they are purchasing, we also provide parameter sheets for our aluminium sheets. Our parameter sheets, which are available upon request and include information such as chemical composition, mechanical characteristics, and tolerances.
A number of variables, including alloy composition, thickness, size, surface finish, and market demand, affect the price of aluminium sheets. Yongsheng Aluminium is a well-known producer and supplier of aluminium products and provides premium aluminium sheets at low costs.