What is 5A05 Aluminum Sheet
5A05 aluminum sheet is an Al-Mg anti-rust aluminum alloy sheet, which can not be strengthened by heat treatment. The plasticity of the annealed state is higher and the plasticity of the semi cold hardening state is acceptable. The corrosion resistance of the alloy, the welding is suitable for welding, and the atomic hydrogen welding, gas welding and argon arc welding. Its machinability, semi cold hardening state is still good.
Specifications of 5A05 Aluminum Sheet
Product
5A05 Aluminum Sheet
Temper
F,O,H12,H14,H16

H18,H19,H22,H24

H26,H28,H111,H112,H114

Thickness
0.10 mm-350 mm
Width
100 mm-2600 mm
Length
Any length, according to the transportation, usually less than 12m.
Standards
ASTM-B209, EN573-1, GB/T3880.1-2006, GB/T 24001-2016, GB/T 19001-2016
Surface treatment
Mill finish, coated, anodized, mirror, embossed, checkered, etc.
Application
Ship transportation vehicle sheet metal parts, fuel tanks, flanges, etc.
Yongsheng 5A05 Aluminum Sheet Features
5A05 aluminum plate has strong anti-rust performance, and aluminum alloy is commonly used in high-end checkered plates

5A05 aluminum plate has high strength, plasticity and corrosion resistance.

Production under strict quality assurance.
Why Yongsheng Aluminum
Yongsheng Aluminum has 5 semi-continuous casting production lines, 12 continuous casting and rolling production lines, and 35 other large-scale processing equipment, with an annual output of 300,000 tons. Strong production capacity ensures fast delivery, superior quality and best price.
Flat shape, precise geometric dimensions, high surface gloss.
FAQ
1. What Payment Methods Do You Support?
We support T/T, L/C and D/P. If you'd like to choose other payment methods, please consult us directly.
2. Can Yongsheng Aluminum Ship Products to Me?
As a professional worldwide exporter, we accept different trade terms such as FOB and CIF. We have long-term and stable cooperation with several reputable shipping agents at home and abroad. If you need us to arrange shipping matters, we will spare no effort to get an economic cost.
3. What are Yongsheng Aluminum's Hours of Operation?
Since we serve worldwide customers, we accept your inquiry and questions 24-7. When we receive your message or email, we will reply you as soon as possible.
Product & Packaging Photos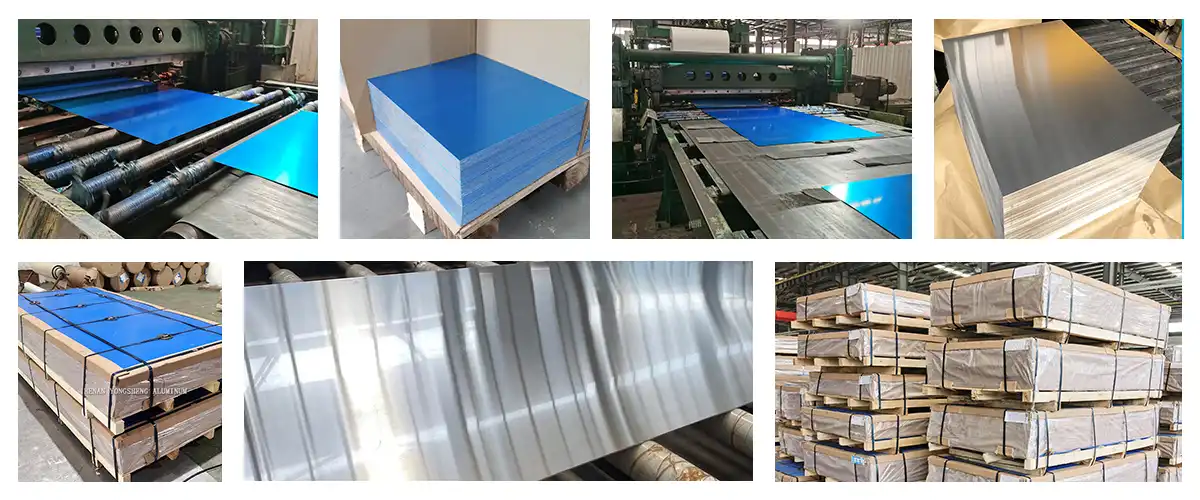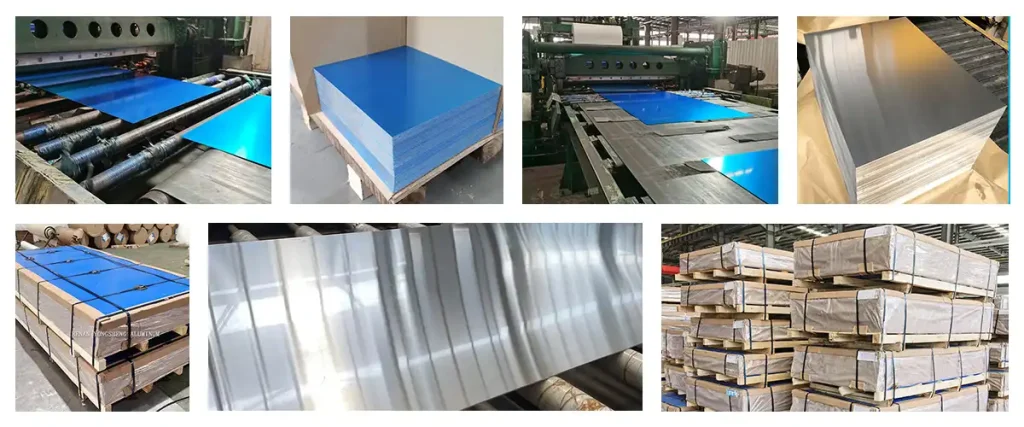 Yongsheng Aluminum is a leading aluminum products manufacturer&supplier in China with 25 years of export experience. Our outstanding product quality, price, and always on-time delivery has won us many long term partners and gained a great reputation worldwide. We provide one-stop product solution for both CC&DC aluminum products.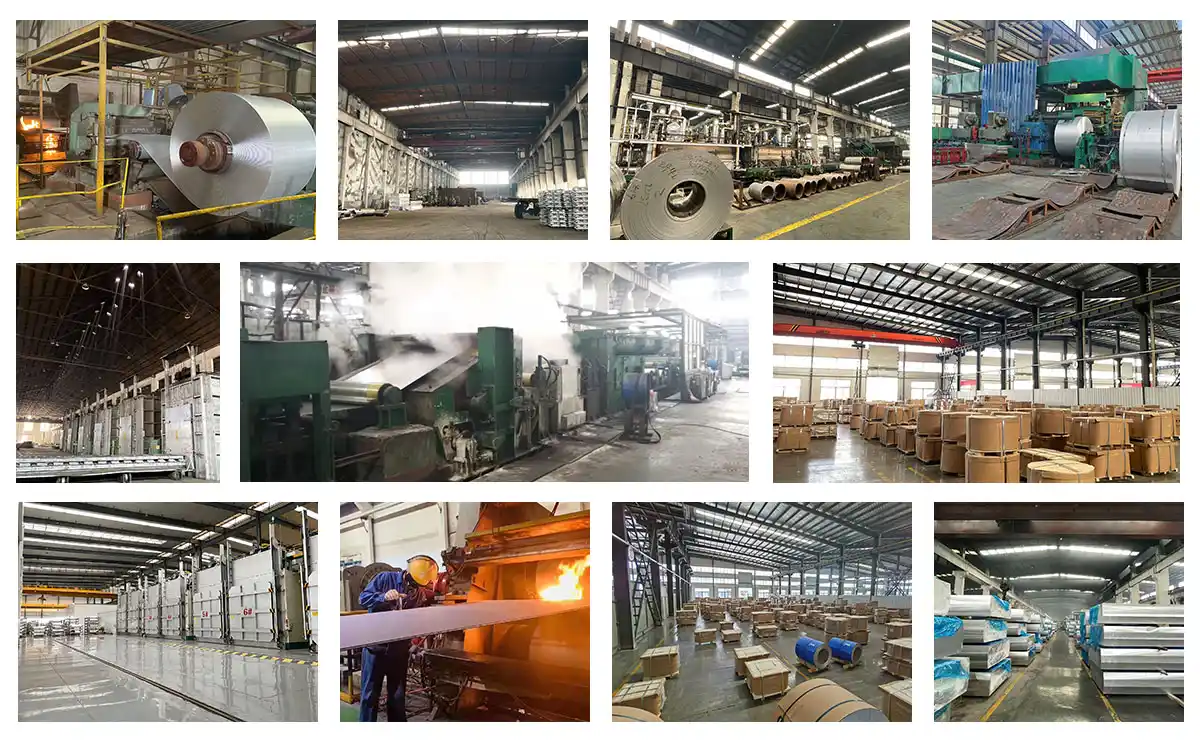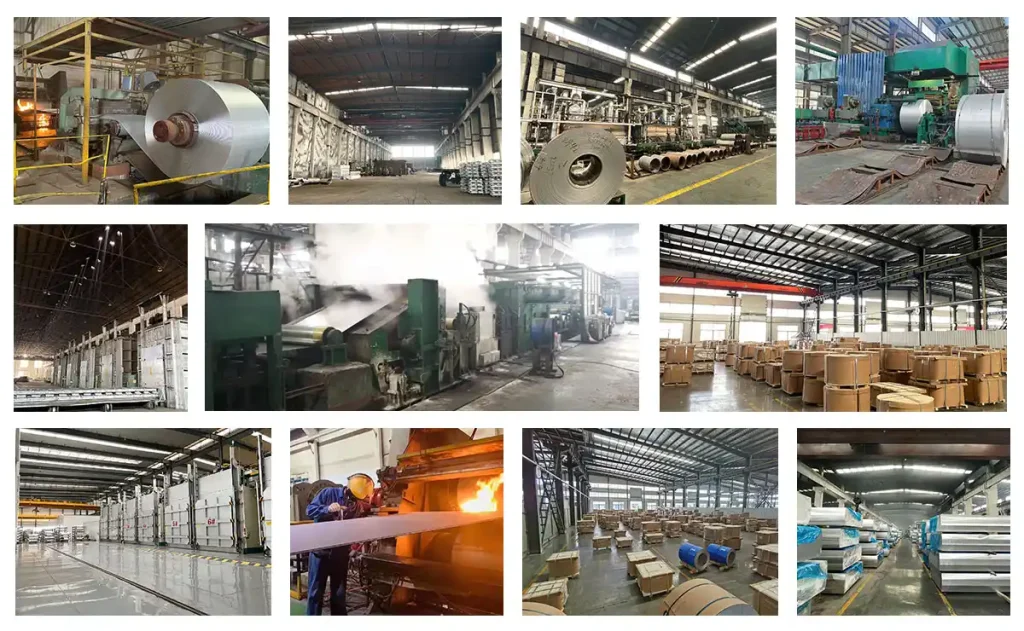 Business Handling Processes