What is 6063 Aluminum Sheet
6063 aluminum sheet is a medium-strength heat-resistant strengthened alloy in the AL-Mg-Si series. Mg and Si are the main alloying elements. The percentages of Mg and Si are different, and the characteristics are also different. The higher the Mg content, the greater the amount of Mg2Si, and the greater the heat treatment strengthening effect; increasing the Si content, the alloy grains become finer, the metal fluidity increases, the casting performance becomes better, and the heat treatment strengthening effect increases. The aluminum 6063 has generally good mechanical properties and is heat treatable and highly weldable. The material can be reheat-treated to restore a higher temper for the whole piece. However, it has half the strength of aluminum 6061 alloys. It is typically produced with very smooth surfaces fit for anodizing.
Specifications of 6063 Aluminum Plate
| | |
| --- | --- |
| Product | 6063 Aluminum Sheet |
| Temper | F,O,T4,T6,T651,H112 |
| Thickness | 0.10 mm-350 mm |
| Width | 100 mm-2600 mm |
| Length | Any length, according to the transportation, usually less than 12m. |
| Standards | ASTM-B209, EN573-1, GB/T3880.1-2006, GB/T 24001-2016, GB/T 19001-2016 |
| Surface treatment | Mill finish, coated, anodized, mirror, embossed, checkered, etc. |
| Application | Automobile floor, truck wheel hub, mobile phone casing, precision mold, etc. |
Yongsheng 6063 Aluminum Sheet Features
6063 aluminum plate is one of the superior products of Yongsheng Aluminum. The 6063 aluminum alloy plate produced far exceeds the national standard, and the original factory warranty is provided. The quality is more assured. It is widely used in the fields of lightweight automobiles and mobile phone casings, and has a good reputation;
After processing, the surface is very smooth and easy to anodize and color;
Excellent welding performance and corrosion resistance, no tendency of stress corrosion cracking. Among the heat treatment strengthenable aluminum alloys, Al-Mg-Si alloys are alloys without stress corrosion cracking;
6063 alloy aluminum plate is strengthened by heat treatment, has high impact toughness, and is not sensitive to notch.
Product & Packaging Photos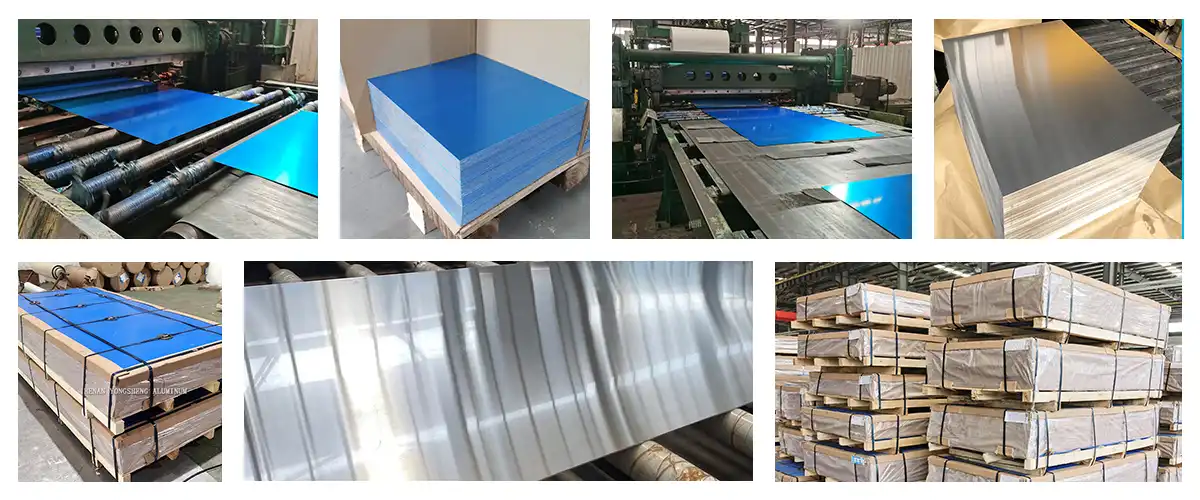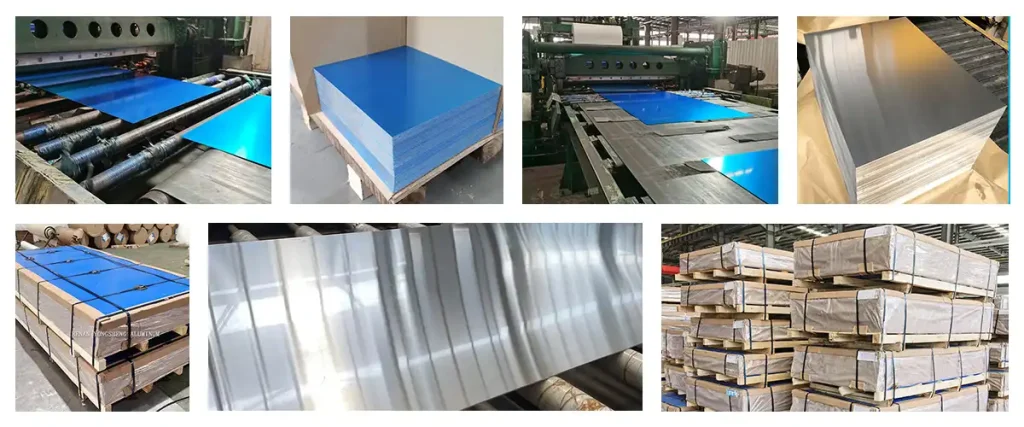 Yongsheng Aluminum is a leading aluminum products manufacturer&supplier in China with 25 years of export experience. Our outstanding product quality, price, and always on-time delivery has won us many long term partners and gained a great reputation worldwide. We provide one-stop product solution for both CC&DC aluminum products.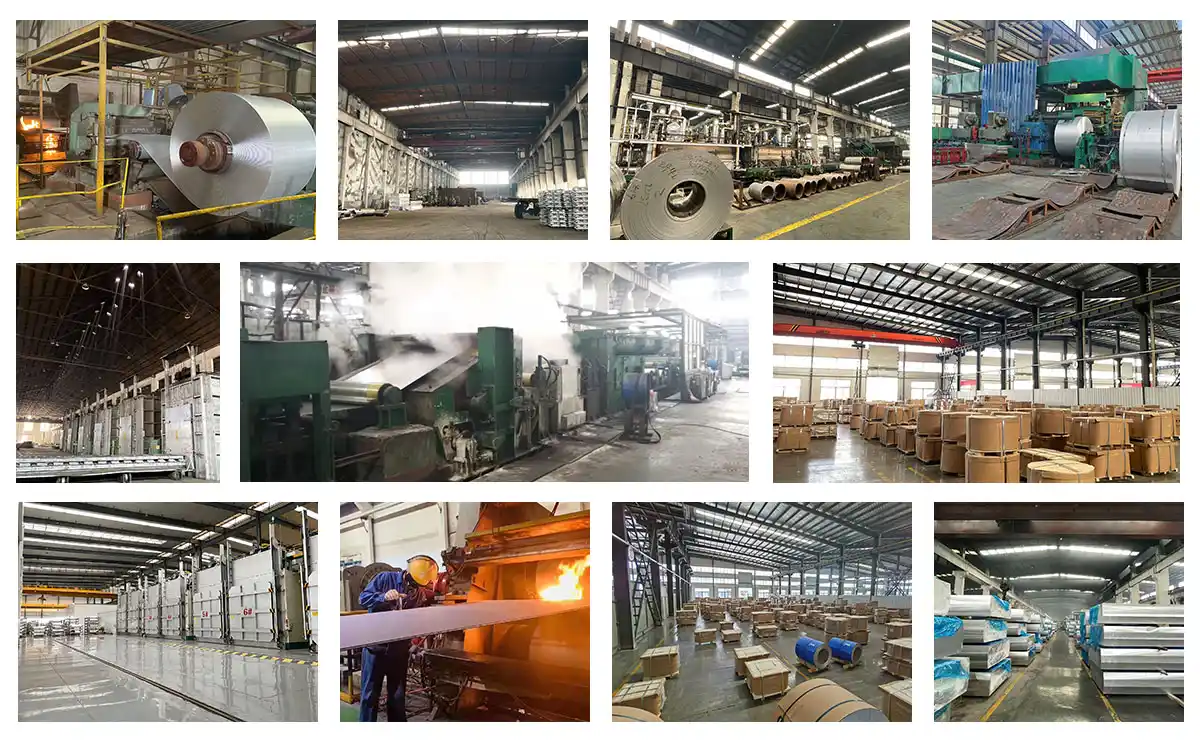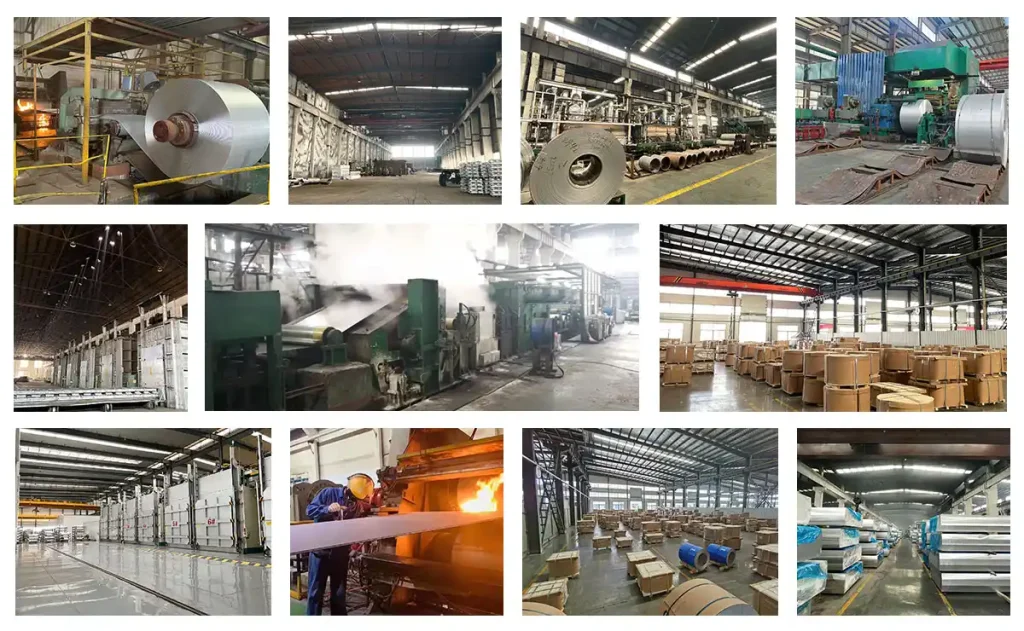 Business Handling Processes