Aluminum Foil for Air Conditioner
Alloy: 1100, 3003, 5052, 6061, 5083, 8011, 8021,etc
Temper: O-H112 etc
Thickness: 0.07 mm-0.2mm
Delivery: Ready stock: 7-10 days, future goods: 15-30 days
Applications: Making heat conduction fins of air conditioning heat exchanger.
Packaging: Seaworthy wooden pallet, wooden case, aluminum plate case.
What is Air Conditioner Aluminum Foil?
Aluminum foil for air conditioner is a special material for manufacturing heat exchanger fins for air conditioners. The early air conditioning foil used was plain foil. In order to improve the surface properties of the plain foil, an anti-corrosive inorganic coating and a hydrophilic organic coating are applied before forming to form a hydrophilic foil. At present, hydrophilic foil accounts for 50% of the total air-conditioning foil, and its usage proportion will further increase. The thickness of air conditioner foil is 0.07mm~0.2mm.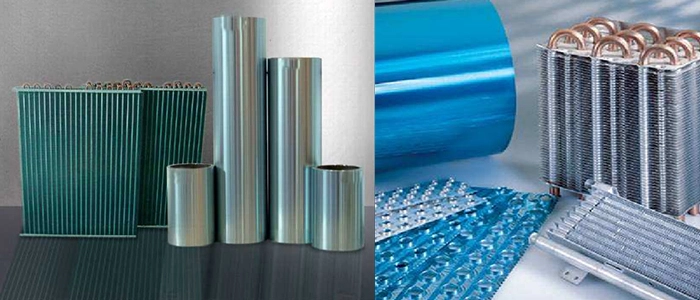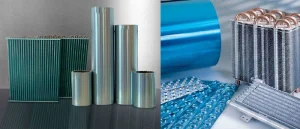 The surface of hydrophilic aluminum foil has strong hydrophilicity. The quality of the hydrophilic property is determined by the angle formed by water sticking to the surface of the aluminum foil. The smaller the angle a, the better the hydrophilic performance. Hydrophilic aluminum foil is generally used on the evaporator of air conditioners to improve the heat exchange rate of air conditioners.
Types of Aluminum Foil for Air Conditioners:
1. Uncoated aluminum foil
2. Coated aluminum foil
3. Corrosion-resistant aluminum foil
4. Hydrophilic aluminum foil
5. Hydrophobic aluminum foil
6. Self-lubricating aluminum foil
7. Mildew-proof aluminum foil
Application Fields of Aluminum Foil for Air Conditioner:
Heat Exchanger: Air conditioner aluminum foil is often used as an extended surface on a heat exchanger to help improve heat transfer efficiency. These foils cover the tubes and fins of the heat exchanger, increasing surface area to enhance heat conduction and transfer.
Condenser and evaporator: Air conditioning aluminum foil is used as a heat conduction and heat exchange material in these components, helping to improve energy efficiency and ensure smooth circulation of refrigerant.
Air Ducts: Air conditioning aluminum foil is often used to create air duct liners and insulation to maintain the effectiveness of air flow.
Insulation: Air conditioner aluminum foil can be used as part of the insulation to increase the energy efficiency of the system. It can be placed over insulation to prevent heat transfer.
Product & Packaging Photos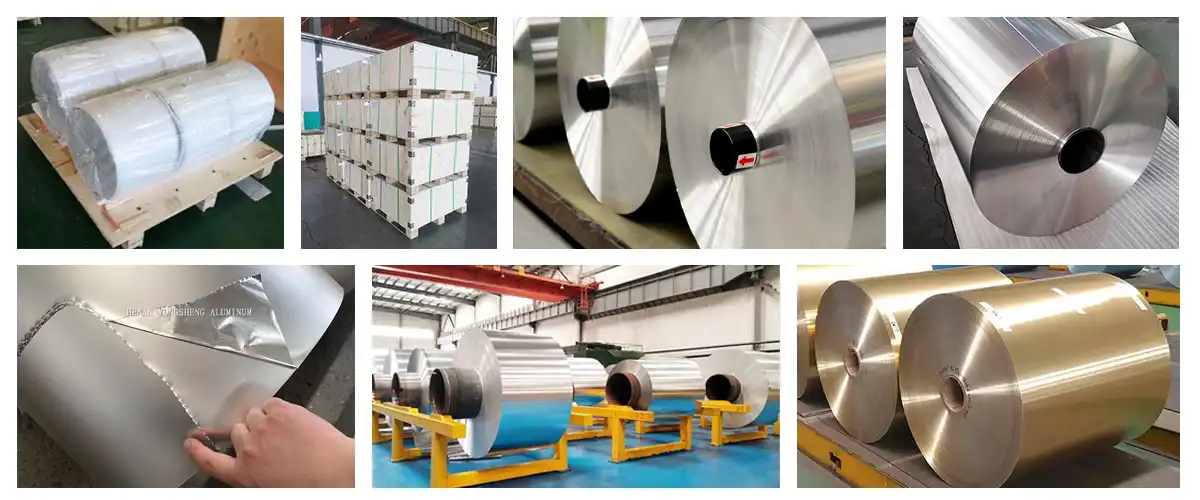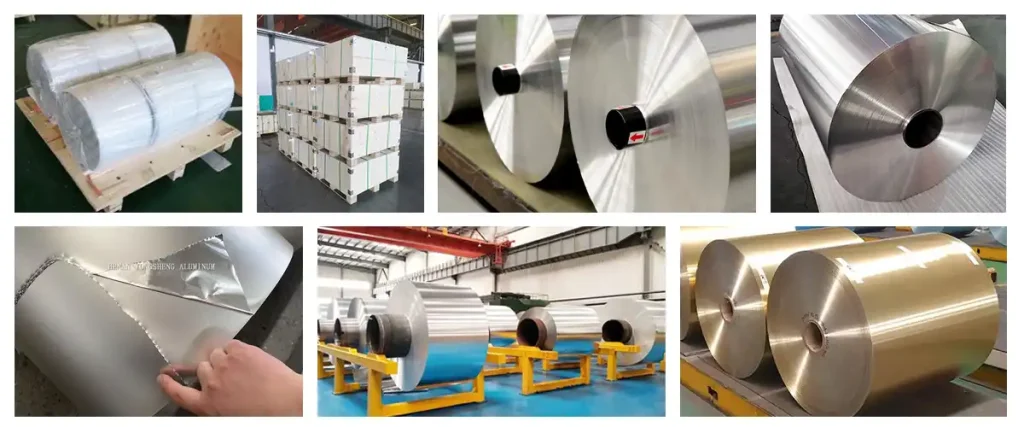 Yongsheng Aluminum is a leading aluminum products manufacturer&supplier in China with 25 years of export experience. Our outstanding product quality, price, and always on-time delivery has won us many long term partners and gained a great reputation worldwide. We provide one-stop product solution for both CC&DC aluminum products.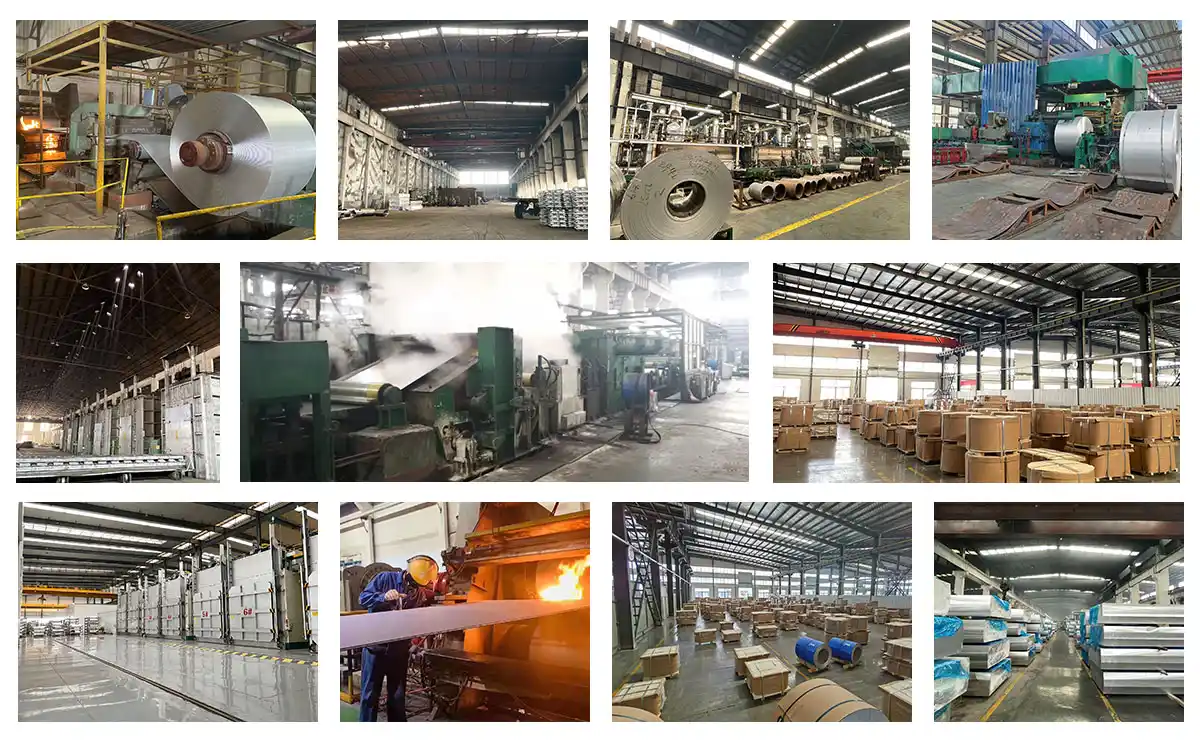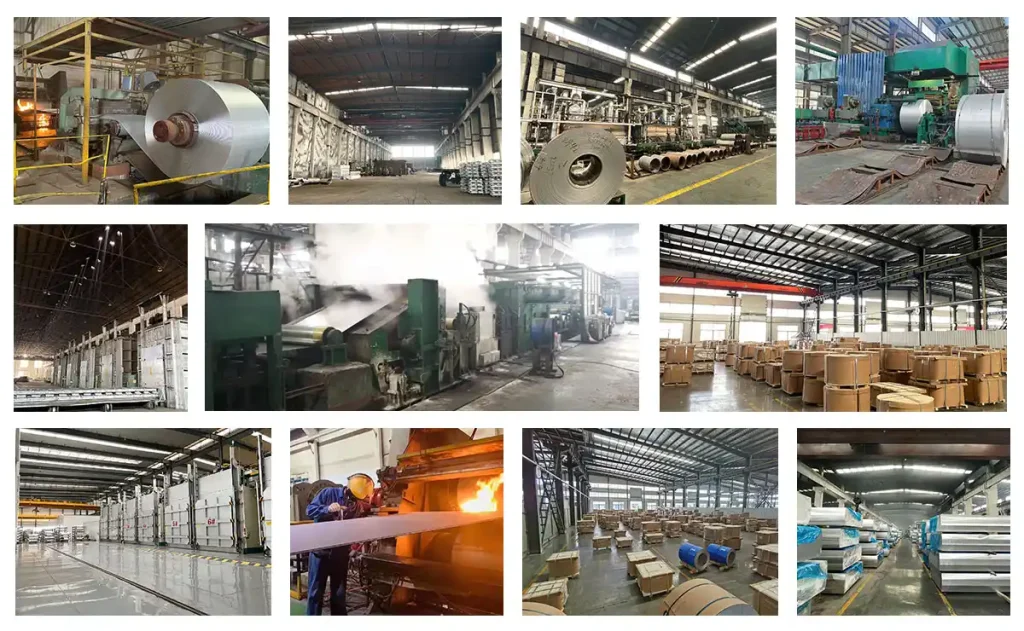 Business Handling Processes