Single Zero Aluminum Foil
Alloy: 1050, 1060, 1100, 1235, 3003, 5052, 8011, 8079, etc
Temper: O, H16, H18, H19, H20, H22, H24, H26
MOQ: 3 Tons
Delivery: Ready stock: 7-10 days, future goods: 15-30 days
Application: Food containers, pharmaceuticals, tapes, aluminum honeycomb cores, etc.
Packaging: Seaworthy wooden pallet, wooden case, aluminum plate case.
The thickness of single zero aluminum foil is aluminum foil products above 0.01mm, while the thickness of double-zero aluminum foil is about 0.007mm. Therefore, single-zero aluminum foil is relatively thicker and stronger and more durable than double-zero aluminum foil.
The main uses of single zero aluminum foil are in food packaging, pharmaceutical packaging, electronic product packaging and other fields. Due to its thicker thickness, single-zero aluminum foil can better protect the packaging and prevent the intrusion of external oxygen, moisture, odor and other substances, thereby extending the shelf life of the packaging. In addition, single-zero aluminum foil can also be used to make various household items, such as oven mats, baking sheets, oven insulation pads, etc. Double-zero aluminum foil is mainly used in electronic products, cosmetics, tobacco and other fields. Due to its thinner thickness, Double Zero aluminum foil can better adapt to the shape of the package, thus better protecting the package.
Product Parameters
Series
Alloy
Temper
Thickness
Width
Length
1000
1235, 1050, 1060, 1070, 1100

O、H14、H16、H18、H19、H24、etc

0.014-0.1

20-1600

Customized

3000

3003

5000

5052

8000

8011, 8021, 8079
Single Zero Aluminum Foil


Yongsheng Factory


Product & Packaging Photos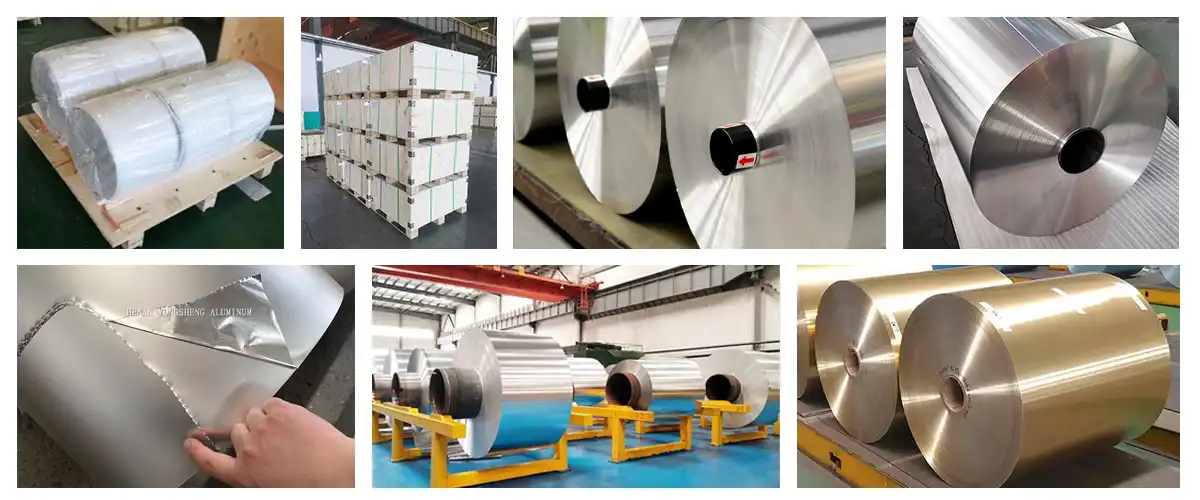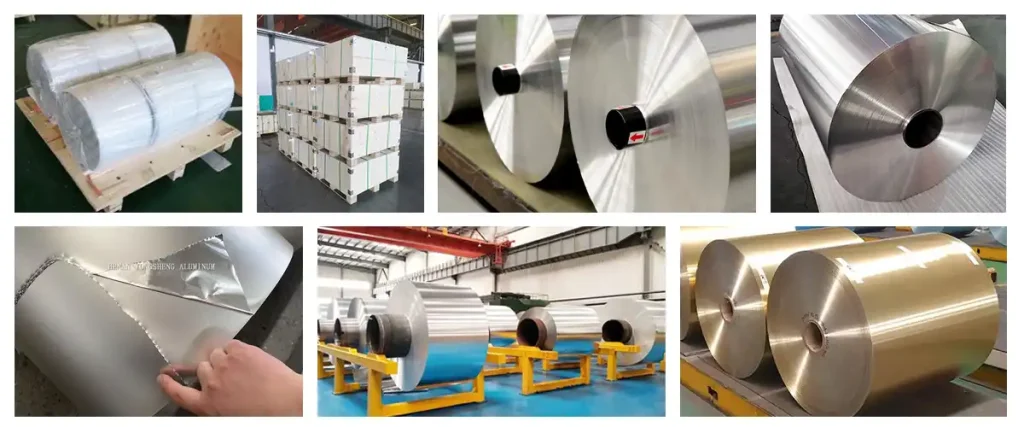 Yongsheng Aluminum is a leading aluminum products manufacturer&supplier in China with 25 years of export experience. Our outstanding product quality, price, and always on-time delivery has won us many long term partners and gained a great reputation worldwide. We provide one-stop product solution for both CC&DC aluminum products.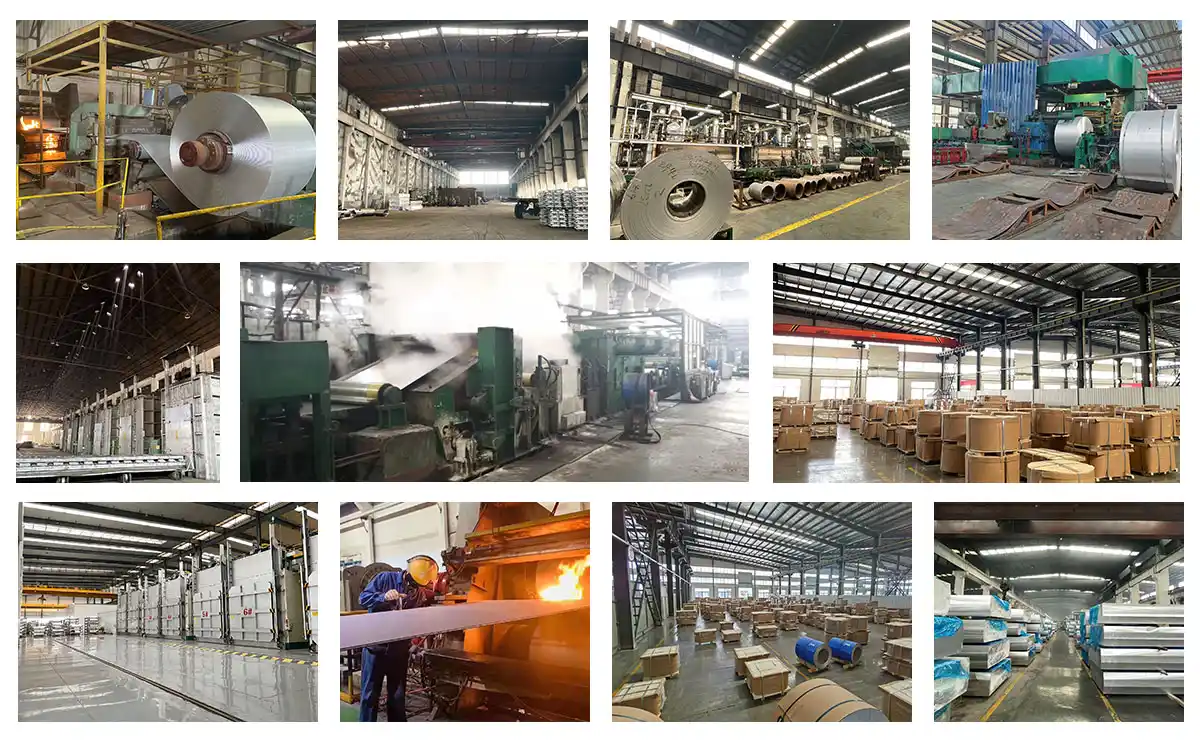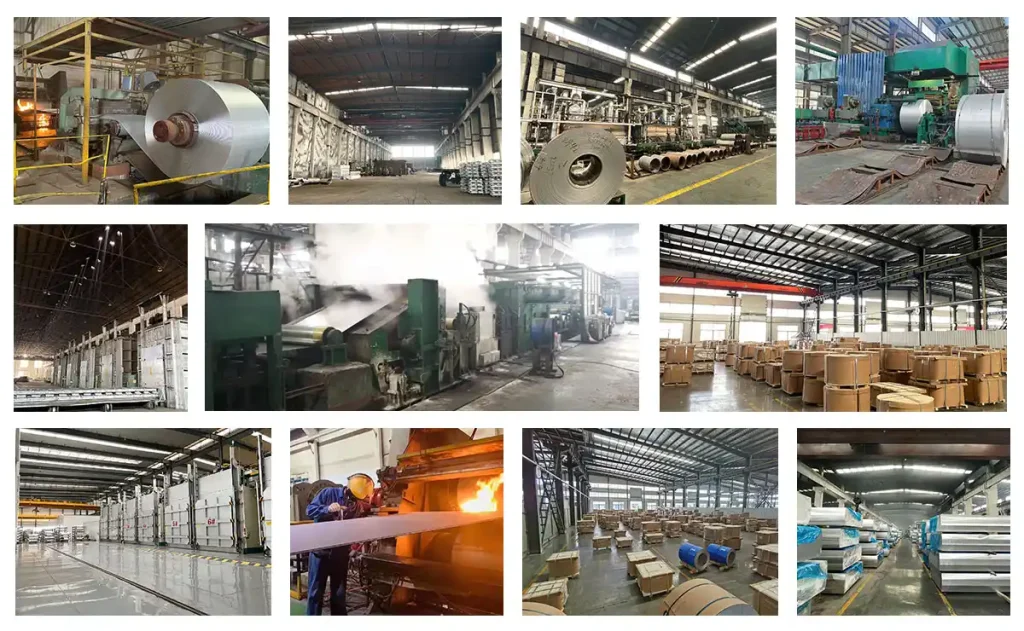 Business Handling Processes