What is Aluminum Sheet Metal?
Aluminum sheet metal refers to a rectangular material with a rectangular cross-section and uniform thickness made of pure aluminum or aluminum alloy materials through pressure processing (shearing or sawing). Internationally, it is customary to call aluminum materials with a thickness of more than 0.2mm, less than 500mm, a width of more than 200mm, and a length of less than 16m as aluminum plates or aluminum sheets.
Aluminum Sheet Metal Classification:
1000 series aluminum sheets mental: represent 1050, 1060, and 1100. Among all series, the 1××× series has the largest aluminum content. The purity can reach more than 99.00%. Since it does not contain other metal elements, it is the most commonly used series in conventional industries. Most of the ones circulating in the market are 1050 aluminum sheets mental and 1060 aluminum sheets mental.
3000 series aluminum sheets mental: mainly representing 3003 aluminum sheets mental and 3004 aluminum sheets mental. It can also be called rust-proof aluminum sheets mental. The production technology of Yongsheng 3××× series aluminum sheets mental are relatively excellent. This series of aluminum sheets mental are made of manganese as the main component, with a content between 1.0-1.5%. It is a series with better anti-rust function. It is commonly used in humid environments such as air conditioners, refrigerators, and car bottoms. The price is higher than the 1000 series, and it is a more commonly used alloy series.
5000 series aluminum sheets mental: represents 5052, 5005, and 5083 aluminum sheets mental. The main element of 5××× series aluminum sheets mental are magnesium, and the magnesium content is between 3-5%. It can also be called aluminum-magnesium alloy. The main features are low density, high tensile strength and high elongation. The weight of aluminum-magnesium alloy is lower than other series under the same area. The processing technology is hot rolling, so it can be oxidized and deep processed.
6000 series aluminum sheets mental: represents 6061 aluminum sheets mental. Mainly contains two elements: magnesium and silicon. 6061 is a cold-processed aluminum forged product suitable for applications requiring high corrosion resistance and oxidation resistance. Good usability, excellent interface characteristics, easy coating, and good processability.
8000 series aluminum: The more commonly used is 8011 aluminum alloy. The aluminum sheets mental whose main function is to make bottle caps is also used in radiators, most of which are aluminum foil.
Applications of Aluminum Sheets Mental:
Lighting
Solar reflective sheet
Building appearance
Interior decoration: ceiling, wall, etc.
Furniture, cabinets
Elevator
Signs, nameplates, bags
Car interior and exterior decoration
Interior decoration: such as picture frames
Household appliances: refrigerators, microwave ovens, audio equipment, etc.
Mechanical parts processing
Mold making
Chemical/Insulation Pipe Covering
Properties of Aluminum Sheets Mental:
1. Easy to process. After adding certain alloying elements, cast aluminum sheets mental with good casting properties or deformed aluminum sheets mental with good processing plasticity can be obtained.
2. Good electrical and thermal conductivity. Aluminum's electrical and thermal conductivity is second only to silver, copper and gold.
3. Low density. The density of aluminum and aluminum sheets mental are close to 2.7g/cm3, which is about 1/3 of iron or copper.
4. High strength. Aluminum and aluminum sheets mental have high strength. After a certain degree of cold working, the strength of the matrix can be strengthened. Some brands of aluminum sheets mental can also be strengthened through heat treatment.
5. Good corrosion resistance. The surface of aluminum easily naturally produces a dense and strong protective film of aluminum oxide, which can well protect the substrate from corrosion.
Product & Packaging Photos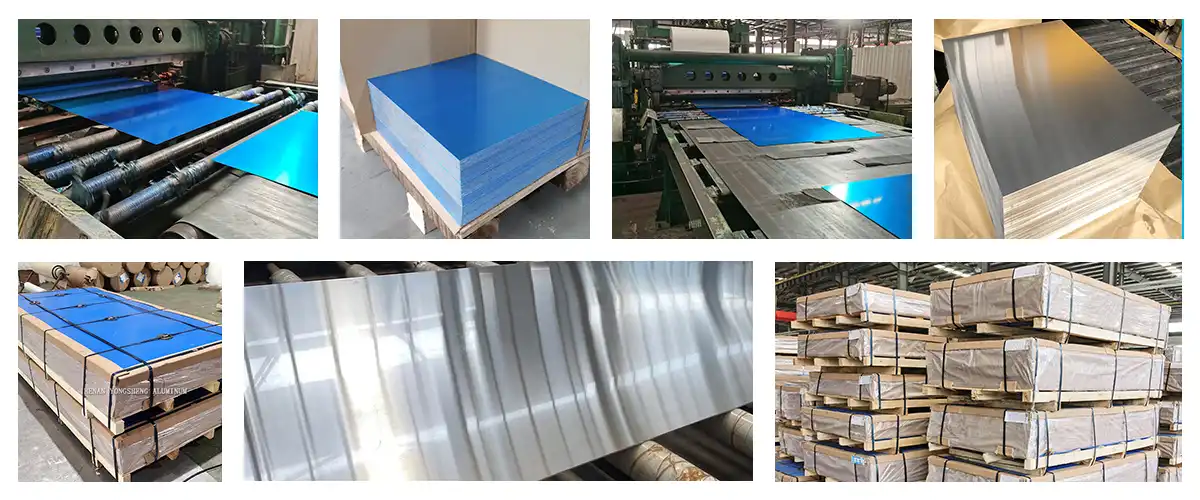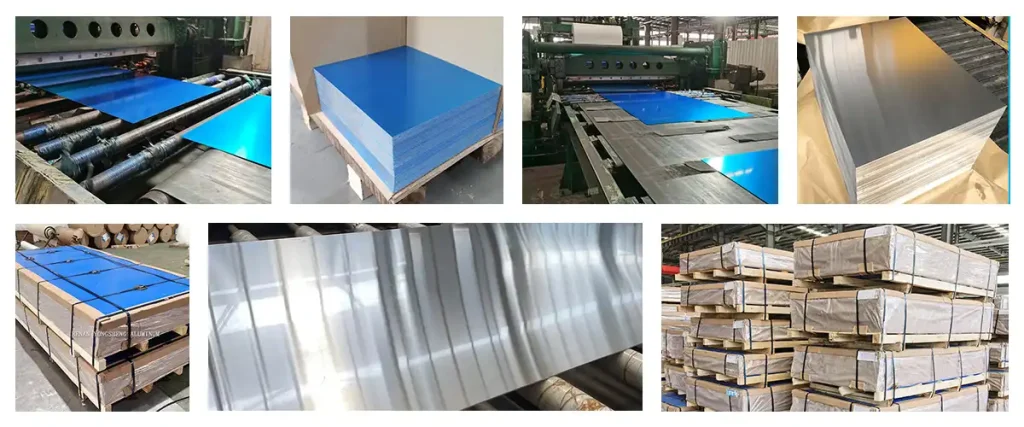 Yongsheng Aluminum is a leading aluminum products manufacturer&supplier in China with 25 years of export experience. Our outstanding product quality, price, and always on-time delivery has won us many long term partners and gained a great reputation worldwide. We provide one-stop product solution for both CC&DC aluminum products.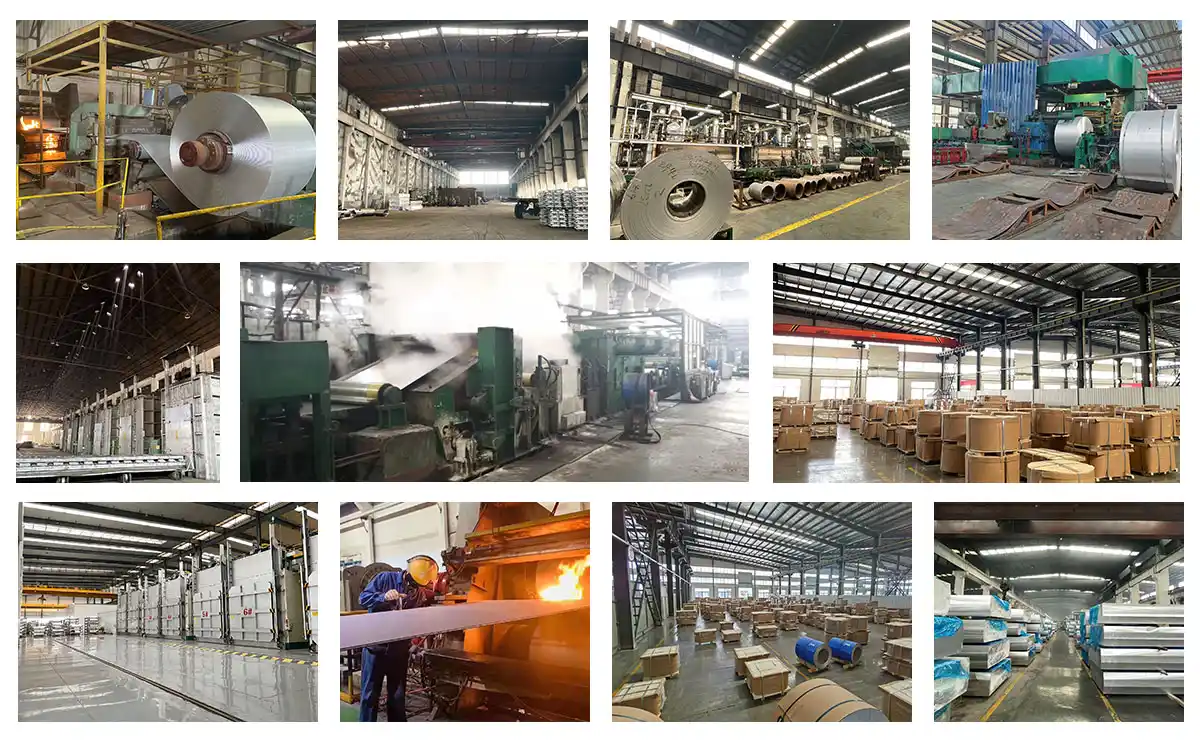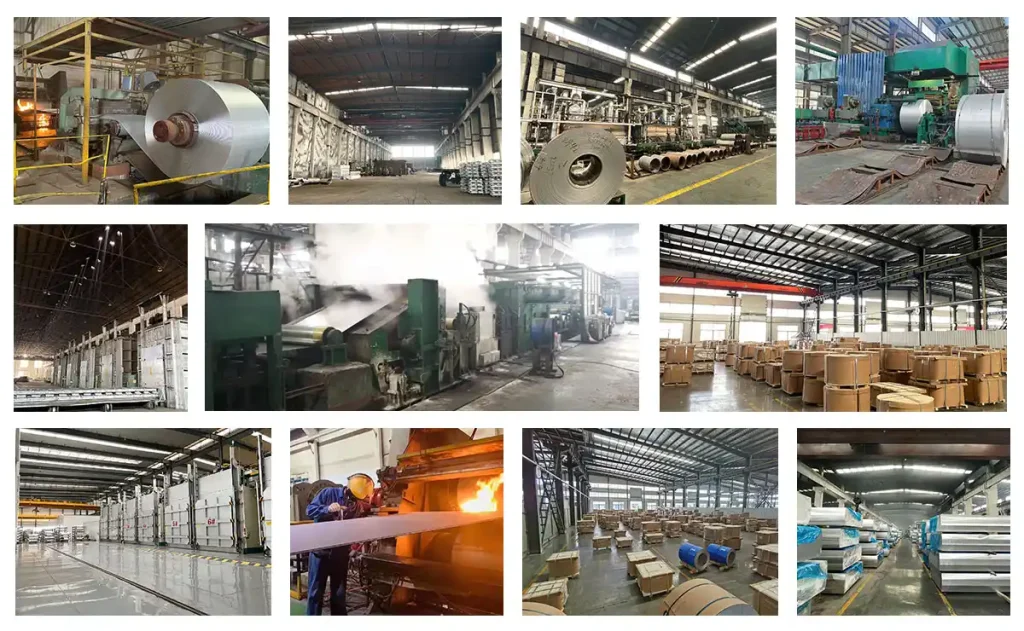 Business Handling Processes